Meek Mill Fires Back On Snapchat After Safaree Samuels Tweets About Nicki Minaj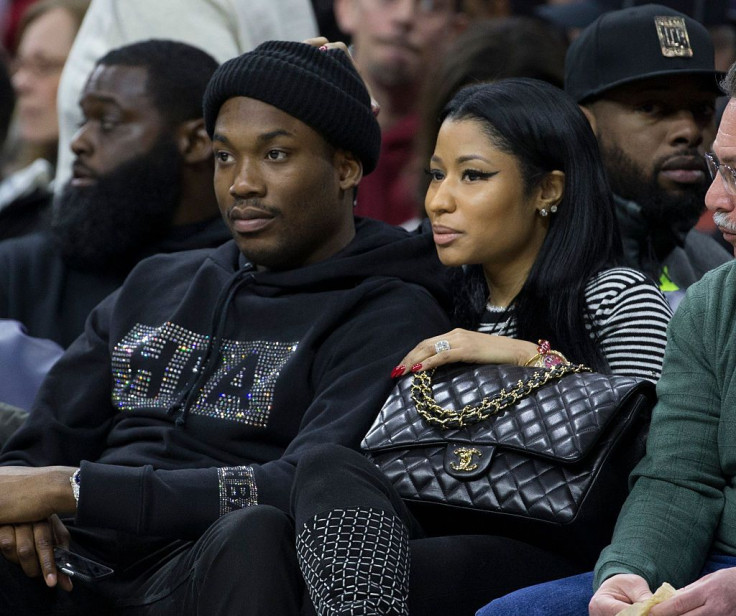 When he's not beefing with The Game or Beanie Sigel, Meek Mill occasionally feuds with Nicki Minaj's ex-boyfriend, Safaree Samuels.
On Oct. 15, Samuels took to Twitter and posted a vague tweet which read, "You ever see a pic of some1 you use to deal with and wanna send that 'wyd bighead' text I hate yall #stuntgang." While Samuels didn't mention any names, many assumed the tweet was about his ex-girlfriend, Minaj.
Twitter users weren't the only ones to suspect Samuels was talking about Nicki. The next day, Meek took to Snapchat and posted a photo of himself laughing with a caption that read, "Hey bighead."
Following Meek's Snapchat post, Samuels headed back to Twitter to say he was only joking but laughed at Meek's insecurity. "I was jus kidding, but its funny to see how much control I have over ppl I don't know. I do this for yall! Thx 4 the love," he tweeted.
In September, during an episode of "VH1 Live," Samuels said he should thank Meek Mill for getting close to Minaj. "Honestly, I should thank him," he said. Samuels also said he was willing to remain friends with Minaj, as long as she could set her pride aside.
"Too much has been done," Samuels said. "Too much has been built for me to be like, 'I hate you.' At first, it was what it was, but now I'm over it. I'm happy you are, too. Let bygones be bygones."
After ending their 12-year relationship in 2014, Samuels blasted Minaj in various interviews, even going as far as saying he was treated like an employee by the "Anaconda" rapper. According to Samuels, he left the relationship because he no longer felt respected.
© Copyright IBTimes 2023. All rights reserved.