Meet 10 Influential and Inspirational Modern Leader and Entrepreneur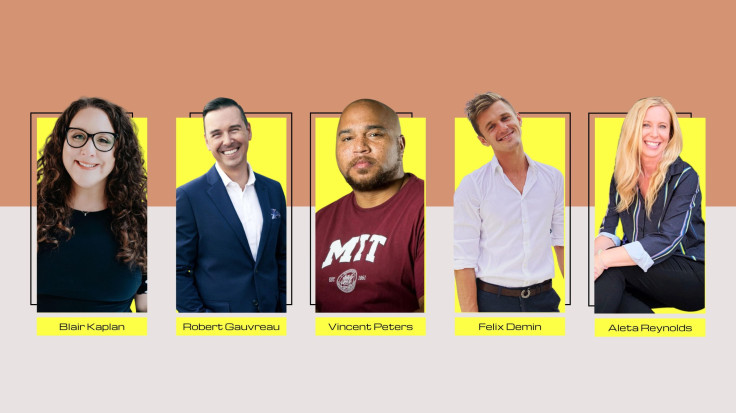 Blair Kaplan Venables is an expert in social media marketing and resilience thought leader.
She is listed in USA Today as one of the top 10 conscious female leaders to watch in 2022. She has spoken on national stages and her expertise has been featured in media outlets including Forbes, CBC Radio, Entrepreneur and Thrive Global. Blair is a best-selling author and has just published her second book, 'The Global Resilience Project.' She is the co-host of the Dissecting Success podcast and in her free time, you can find Blair growing The Global Resilience Project's online community.
Robert Gauvreau
Robert Gauvreau is the Founder and CEO of Gauvreau | Accounting Tax Law Advisory, and The Million Dollar Year Peak Performance Program, and helps business owners and real estate investors eliminate disappointing financial results and build their Million Dollar Year. Robert Gauvreau and his team of award-winning professionals and business experts have grown their business to 8 figures with a very specific mission to support the professional and financial needs of small and medium sized businesses. While practicing what they preach, Robert Gauvreau and his team continue to invest in innovation and growth and are recognised as one of North America's fastest growing businesses by both Financial Times & The Globe & Mail. Robert Gauvreau is a regular contributor of business finance expertise to Forbes, Entrepreneur, Business Insider, Globe & Mail, Canadian SME, and many more globally recognized Media sources. But most importantly, Robert and his team are on track to helping 1 million Business Owners achieve their Million Dollar Year by 2040.
Vincent Peters
Artist and Technologist Vincent Peters has been referred to as the Andy Warhol of this generation and 3.0. Vincent's inheritance Art has already created digital portraits of: Will Smith's Father "Daddio", Kanye West's Mother "Donda West" and boxing champion Gervonta Davis.
Felix Demin
Felix Demin entered the entrepreneurial world as a youngster and now seems unstoppable with his varied business ventures, based in Bali for the last eight years. He is a self-made serial entrepreneur, traveller, and surfer. He has become an iconic business personality in the hospitality sector with some of the top tourist destinations worldwide. Among them is the hotel chain under brand name 'Bubble Hotel Bali,' rated as one of the Top 10 most unique Hotels by AirBnb globally. He owns the "Private Jet Villa" project, a hospitality facility in Bali, and an old Boeing 737 airplane, repurposing it into a luxury villa on top of a cliff, 150 meters above the ocean. He owns three hotels in Bali, logistics companies from China to Russia, IT company's, a villa construction company "Bali Investments", and a trading company and many others. He also runs a charitable project, "Make Bali Clean," for making the world a better place.
Aleta Reynolds
Aleta Reynolds , Nationally Recognized in Real Estate for the ISA Model & bringing Real Estate Tokenization to the blockchain. She exudes determination with her mindset," Revolutionizing the real estate space with her innate ideas and strategies. With 17 years in the business; Her first USA based ISA call center was formed in 2014 helping realtors, lenders, & brokerages nationally with their appointment needs. This has evolved into a virtual setting, keeping ISA's safe with job security working from home worldwide. Reynold's shared with us her thoughts inspiring others to see their unlimited potential; "you receive, whatever you put out into the universe." She says, "The Law of Attraction is Real. Think it. Believe it. Your prayers are answered in so many unexpected forms." Today she focuses on attracting the best ISA's, agents, & lenders nationally creating a powerful National Network. The services now offer virtual Coaching, Training, & Events with topics like "Dialing For Dollars", "7 Strategies to Increase your Closings Now!" "Real Estate Tokenization; Buying assets with Crypto Currency".
Joy Mbanugo
Joy Mbanugo is a San Francisco based Finance professional with over 19 years of audit, tax, business operations, financial services, capital markets, and treasury experience. Joy currently works on the Cloud Partner Finance team which is responsible for evaluating cross functional deals. Joy worked on the largest ERP to ERP transformation in the U.S. Before this role, Joy led the Treasury Tax initiative at Google to streamline cash management of $100B+. Before joining Google, Joy worked at BlackRock where Joy led the taxation of financial instruments, securities lending ($3 trillion assets under management), information reporting and withholding, and more. From 2003 - 2014, Joy worked at EY in various offices providing tax and audit services to clients in international tax, financial services, and capital markets. Joy worked in San Francisco, London, Washington D.C., and Cleveland.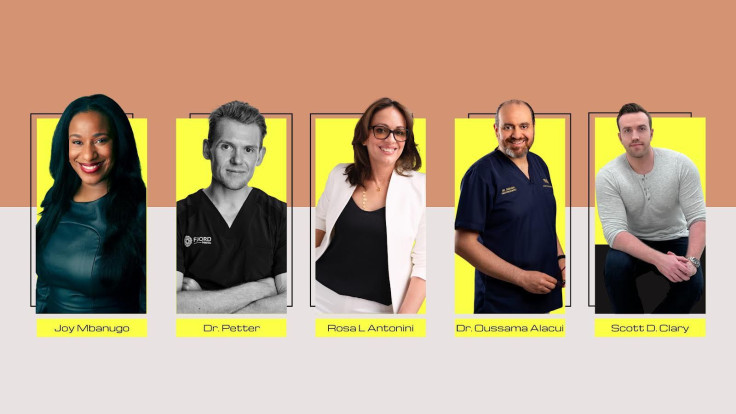 Dr Petter Gjessing Johnsen
Dr. Petter Gjessing Johnsen is one of the most upcoming and sought-after dentists all over Norway and Scandinavia. Johnsen is highly inclined and passionate about biomimetic dentistry and high-quality dental treatments. He is leading the way when it comes to modern treatment options, digital dentistry, and minimally invasive dental procedures. By combining aligner treatments, digital smile design, injection moulding, and veneer treatment, Johnsen gives his patients a perfect smile, both functionally and aesthetically. In 2021, the University of Oslo graduate set up a new high-end dental clinic, Fjord Dental, in the heart of Oslo in Norway. He also decided to share his knowledge and insights to educate other dentists to perform biomimetic dentistry, being the co-founder of the biomimetic academy, Arctic Biomimetics. This year, Johnsen is also launching his own luxurious cosmetic brand.
Rosa L. Antonini
We couldn't help but notice the rise of an incredible soul, filled with passion and an aim to serve mankind, an ace author and a woman who has done exceedingly well in the STEM field Rosa L. Antonini. Her name (@author.lopezanton) popped up in the prestigious list of Women Leaders to look up to in 2022, inspiring everyone as a cognizant leader and author. Her recently released book, titled "The Zero-Sum Game of You," is a one-of-a-kind book where she shares a combination of experiences from software engineering and metaphysics to eventually create a unique recipe for self-fulfilment, success, and happiness. She aims to enable readers to see their lives as spectators, which will help them make better decisions, own their outcomes, and increase their life's fulfilment. The book's 60% funds go to create training programs for young adults to improve their skillsets and get better jobs.
Dr. Oussama Alaoui

There have been numerous technological advancements introduced in the past few years, NFTs being one of them which has managed to change the course of the financial world, especially hovering around the digital space. Businesses have been adopting this futuristic technology in their workings with the realization of its potential. Dr. Oussama Alaoui has been amongst them, having observed it from close quarters, being confident of its future, now stepping into this sphere by introducing his own artworks on OpenSea, an NFT marketplace, titled 'Smilography', comprising two of his works which is an amalgamation of smile and Arabic calligraphy. "This is perhaps one of its kind NFT project based on dental art," says Dr. Alaoui who is a Louis Pasteur University Strasbourg (France) alumnus and heads the Prostho Department at Harmony Medical Center, Abu Dhabi, UAE. He is the first dentist who merge dentistry and NFT.

Scott D. clary

Scott D. Clary has built a strong following based on his love for teaching all things business & entrepreneurship on his incredibly successful podcast, 'Success Story' where he interviews inspirational people, mentors and leaders. The podcast has is a top 25 business podcast and has 10m+ downloads to date. He is also the founder of a weekly business newsletter with over 50,000 subscribers and the CEO of OnMi Patch, a venture backed, health tech / nutraceutical company.
FOLLOW MORE IBT NEWS ON THE BELOW CHANNELS