Meet Athene: The Pro Gamer Using His Internet Fame To Help Kids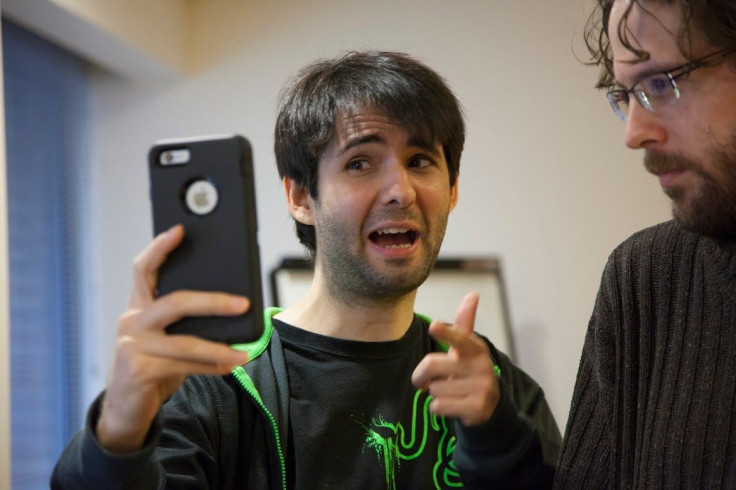 If you're not a fan of "League of Legends" or "World of Warcraft," you may have never heard of Bachir Boumaaza, a 34 year-old online gamer, YouTube personality and social activist with more than 700,00 followers on YouTube and around 70,000 Twitter followers. When he's online, his hundreds of thousands of fans refer to him as "Athene," a persona he adopted more than eight years ago.
Athene's YouTube videos earn anywhere from tens of thousands to hundreds of thousands of views. Most of them involve humor, like the clip that showed his mother receiving vulgar photos on messaging app Snapchat. Athene says his fans are diverse, and that he's surprised by the amount of female followers he's accumulated during his career.
The 34 year-old was a competitive online poker player, but he gave that up years ago due to stress and began playing video games online. Now, he's a full-time Internet personality who specializes in video games and humanitarian work. He's even sponsored by gaming accessories company Razer.
"I'm one of the first, if not the first YouTube gamer that went big. We were actually pioneers in it, using YouTube as a platform to draw an audience," Athene told International Business Times on Thursday. "I think I tapped into a market that wasn't tapped into yet, and that's why I grew so fast. We've also started streaming and getting involved with charities, and we worked on an Ebola documentary. If we focused on just gaming, we'd be much bigger, but we made a choice to raise awareness around important issues, which isn't always what people want to see. So we try to make a connection and make it interesting, which isn't always easy."
Athene works alongside friend and fellow YouTuber Reese Leysen, 31. The two often appear in one another's videos, Snapchat pictures and Twitter feeds, cracking jokes and streaming games. Leysen films most of Athene's videos and helps monitor his Twitter account. Both are vegetarians, and both are heavily involved with Gaming for Good, an online platform Athene created in 2013 to raise money for charity.
"When we started Gaming for Good, we already had a very successful fundraiser the previous year, where we raised a million dollars, and that was just through livestreaming," Athene said. "We thought that would be a great platform to give people bigger incentives to donate. We managed to raise $10 million that year, and last year we raised another $10 million. Gaming for Good has been great, but the biggest incentive for people to donate is how committed we are to the cause."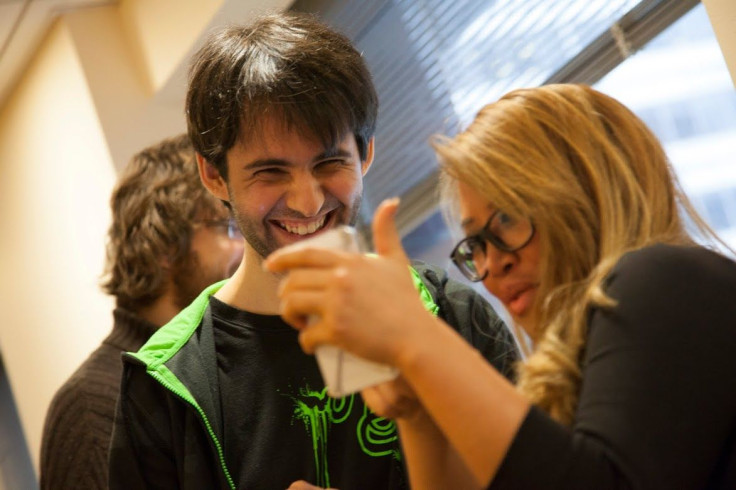 Gaming for Good allows players to donate money and earn games for free. "Not a lot of people go to Gaming for Good to donate just to get games," he said. "They'd rather go just to donate and the games are an extra." Athene says he doesn't profit from the platform, and 100 percent of the money goes to charity. One of those is Save the Children, a Fairfield, Connecticut-based nonprofit organization that promotes children's rights in developing countries. Phil Carroll, the organization's director of media and communications, told International Business Times his relationship with the pair has far exceeded expectations.
"I had never worked with gamers before. When Athene and Reese came to Liberia to help with the Ebola response, I didn't know what to expect," Carroll said. "After meeting them, you can tell how passionate they are about Save the Children. They put in so many hours. [Athene] works around the clock for Save the Children. To have a donor like that is the best kind of donor to have."
Despite his charity work, Athene deals with online bullies just like any other social media star. He says he doesn't let it bother him.
"Honestly, I love to tease haters. They're a cornerstone of my popularity. The controversy is what generates talks on the forums," he said. "Haters are the ones that feed popularity. By having haters, you have people that talk about you. I love to play around with them, it's just part of the game. I understand the dynamic. They like to get to me, so I pretend they get to me."
Athene has yet to be the victim of swatting, but he says he's had dozens of unwanted pizzas delivered to his home as the result of pranks from viewers. Swatting is when an anonymous person falsely tells the authorities that there is danger at a particular location, and the home of the person is raided. He does admit the police have called his home a few times, but he doesn't like to talk about it publicly. "If you mention that, then everybody starts doing it, and it's really annoying," he said.
"I think a lot of people use it to fuel their popularity," Athene added. "I'm not the one saying it's fine, I think it's very lame to do things like that, and it crosses the line of being funny to do stuff like that. But on the other hand, if you give it too much attention, you stimulate that type of behavior, which is dangerous."
Spend a few minutes with Athene and it's clear that his success wasn't accidental. He works hard, and he's constantly coming up with new ways to directly interact with his fans, the people he credits for his popularity. He's currently a big fan of Snapchat, where he sends his tens of thousands of followers personal messages and videos.
"If you want to navigate current technology, and see how you can grow, you always have to be a step ahead, because the scene is changing all the time. I think that YouTube, even though it's really big, will change," he said. "Things like virtual reality will change the landscape a lot. It will redefine the way we go about with entertainment. Like with television, we're shifting to the internet as a medium. YouTube as a medium, I don't see it as an all-lasting medium. I think things like Snapchat or new ways of interacting in even more personal ways might take over the entire landscape like an avalanche without people being aware of it."
But don't worry, Athene's well aware of that avalanche, and he's always prepared to master the next virtual medium.
FOR FREE to continue reading
✔️ Unlock the full content of International Business Times UK for free
offer available for a limited time only
✔️ Easily manage your Newsletters subscriptions and save your favourite articles
✔️ No payment method required
Already have an account?
Log in
© Copyright IBTimes 2023. All rights reserved.