Mega Millions $502 Jackpot Drawing: How To Play, Win Friday's Jackpot?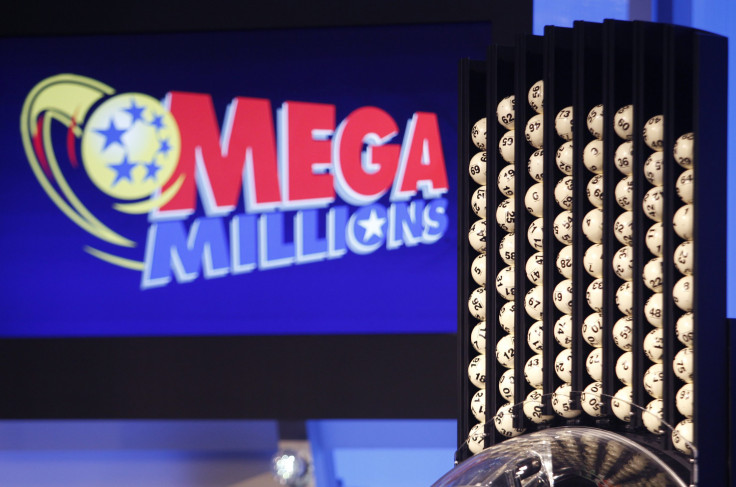 The winning numbers for Mega Millions' jackpot worth $458 million, with a one-time cash option of $274 million, was revealed Tuesday. The numbers were 7, 25, 43, 56 and 59, and the Mega Ball number was 13.
Lottery officials announced early Wednesday no winning tickets were sold, which will make Friday night's estimated jackpot amount $502 million. Friday's jackpot could rank as the fourth-highest in the history of Mega Millions. For Tuesday's drawing, three tickets sold in Florida matched four numbers and the Mega Ball, and are worth $10,000 each.
The largest jackpots in Mega Millions' history were $656 million in March 2012; $648 million in December 2013 and $536 million in July 2016. The ticket for the $536 million jackpot was sold in Cambridge City, Indiana.
In January, 20-year-old Shane Missler of Port Richey, Florida, won a $451 million jackpot.
Each Mega Millions ticket costs $2 to purchase, and the deadline to buy a ticket for the $502 million jackpot is 10:00 p.m. EDT on Friday, March 30. Sales time cut-offs vary by state but are usually one to two hours before the drawing.
How to play and check Mega Millions:
Players must "pick six numbers from two separate pools of numbers - five different numbers from 1 to 75 and one number from 1 to 15 - or select Easy Pick," the lottery's website states, adding if the numbers match all six winning numbers in a drawing — then it means it's a jackpot, which starts at $15 million and increases by a minimum of $5 million per draw.
In case one wins the jackpot, the winner can choose the annuity payment where the reward is paid in one installment immediately, followed by 29 annual payments. According to Mega Millions, each payment value is 5 percent higher than the previous one. The tickets are sold in 44 states as well as Washington, D.C. and the Virgin Islands.
According to reports, the odds of winning Mega Millions are one in 302.6 million, which are actually less than that of winning the Powerball, which is one in 292.2 million.
Wednesday will be a Powerball drawing but of a jackpot worth $40 million. If no winning tickets are sold then the amount will keep increasing for every drawing, until there is a winner.
How to play and check Powerball:
Powerball tickets are sold for $2 and can be purchased in 44 states including the Virgin Islands, Puerto Rico, and Washington D.C. Players need to pick five lucky numbers from 1 to 69 and one Powerball number from 1 to 26 on a Powerball play slip. The sale of tickets ends at least an hour before the official draw which takes place Wednesday and Sunday night.
© Copyright IBTimes 2023. All rights reserved.