Mega Millions Winning Numbers: Did Anyone Win July 28 Jackpot?
The Mega Millions will continue to climb following the Tuesday night lottery drawing, which did not yield a winner for the $153 million grand prize with a cash value of $111 million. However, there were several smaller monetary prizes that resulted from the latest drawing.
The winning numbers drawn on Tuesday, July 27 were 2, 35, 36, 54, 64, with a gold Mega Ball of 11. The Megaplier was 3X.
Watch the winning Mega Millions of lottery numbers being pulled below.
The latest Mega Millions grand prize has gone unclaimed, which means the jackpot will grow to $166 million with a cash value of $120.4 million.
The next jackpot drawing will take place on Friday, July 30. Following the Tuesday night drawing, two players from Texas hit the Match 5, winning $1 million. Meanwhile, one player from South Carolina has hit the Match 5 with a Megaplier and won $3 million.
There were 15 players who hit the Match 4 plus gold Mega Ball and won $10,000 each. Only one player hit the Match 4 plus gold Mega Ball with the Megaplier, winning $30,000.
The other Mega Millions wins from the night ranged between $2 and $1,500.
However, players in the U.S. aren't the only ones taking home major wins. A woman in Germany was unaware she was walking around for weeks with a winning lottery ticket worth 33 million euros, which is equivalent to about $39 million.
Elsewhere in Johannesburg, South Africa, one player hit the nation's Powerball jackpot on Tuesday and won more than $158 million.
Lottery winners in the U.S. have the option of receiving their winnings through a one-time lump sum payment or an annuity. Those who select the annuity receive one immediate payment followed by 29 annual payments, which increase by 5% each year.
Mega Millions can be played in 45 states as well as the U.S. Virgin Islands and the District of Columbia.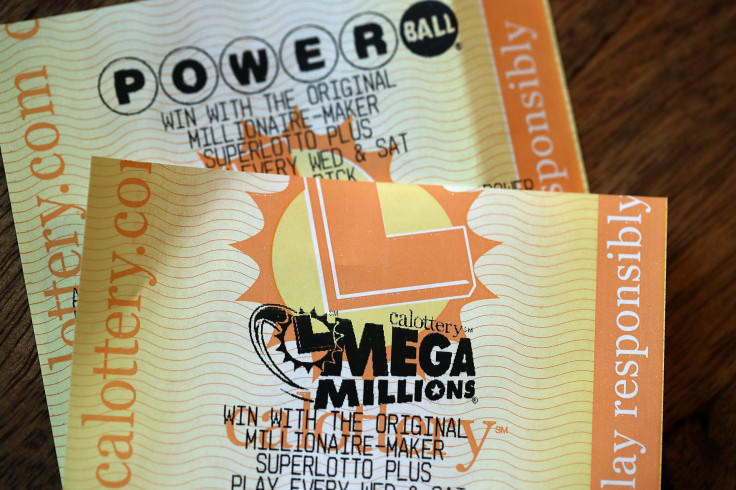 © Copyright IBTimes 2023. All rights reserved.