Megan Thee Stallion Confirms She Got A Role In Marvel's 'She-Hulk'
Megan Thee Stallion is joining the Marvel Universe as she confirmed her role in the upcoming "She-Hulk: Attorney At Law."
The 27-year-old "Savage" rapper revealed the news in a new interview with "The Cut." However, no details about her role or when she is expected to debut in the series have been disclosed. She also got candid about her desire to carve a name in acting much like Queen Latifah and Ice Cube.
"When I look at them, it inspires me to take it further than just music," she said. "I don't feel like I'm only going to be an actress — I feel like I'm also going to be a director and I'm also going to be a producer."
Stallion said she would fit so well in Gabrielle Union's Isis should there be a "Bring It On" reboot.
"I always have wanted to be Isis. I would be perfect for that. If they were ever to make a new 'Bring It On,' I should be that character," she told the outlet. She did not elaborate on her role in the upcoming Marvel series, which also stars Tatiana Maslaney as Jennifer Walters/She-Hulk and Mark Ruffalo as Bruce Banner/The Hulk.
Aside from starring in "She-Hulk," the "Plan B" artist will also be part of A24's musical comedy film, "F---ing Identical Twins."
Though details about her role were revealed, the rapper had previously shared her excitement in a now-deleted Instagram post.
"HOTTIES THIS IS OUR FIRST MOVIEEEE/ MUSICAL! WITH SOME MOVIE LEGENDS," Stallion wrote, adding that she was feeling "so blessed" and "anxious." "I really have been quietly putting in this work and i just can't wait for the hotties to see everything."
Inspired by the '90s Disney movie "The Parent Trap," the R-rated new film will usher in Stallion's acting debut. The film follows the story of two opposing businessmen who eventually find out they are identical twins. They decide to switch places to reunite their divorced parents much like what the twin sisters did in "The Parent Trap."
Earlier this year, Stallion received the Trailblazer Award at the iHeartRadio Music Awards. In her speech, she thanked the female artists who inspired her long before she became a best-selling artist.
"I would like to thank the women who blazed the trail before me. Without them, there would be no me. Without the hotties there would be no Hot Girl Coach," she said.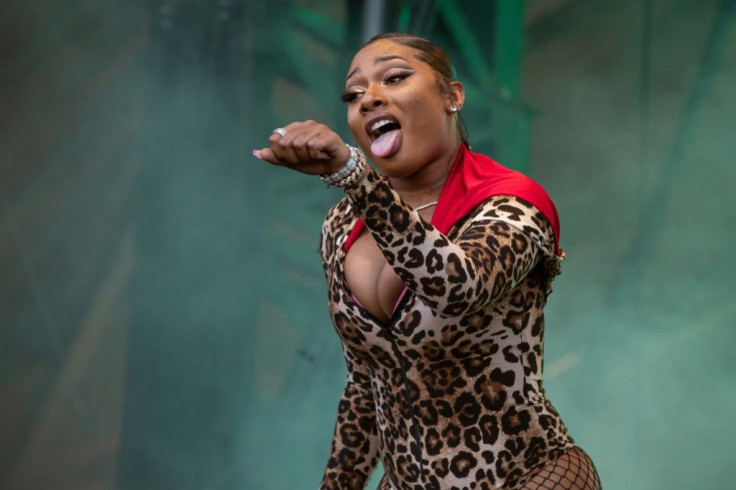 © Copyright IBTimes 2023. All rights reserved.