2022 iHeartRadio Music Awards: Megan Thee Stallion Gives Powerful Acceptance Speech [Watch]
Megan Thee Stallion received the Trailblazer Award at the iHeartRadio Music Awards ceremony held at Shrine Auditorium in Los Angeles Tuesday. The 27-year-old rapper gave a powerful acceptance speech, saying she would continue to be a "voice for the voiceless."
Stallion first thanked singer Kelly Rowland, who presented the award. "First of all, girl, thank you Kelly for presenting me with this award because miss ma'am you know you're a Houston legend, and we love you," she said.
"Second, I want to say thank you iHeart for presenting me with this award," she continued. "My people over there ... Shoutout to Houston! OK, I'm about to wrap it up, I swear."
The rapper went on to thank all "the women who blazed the trail before me," before adding, "Without them, there would be no me. Without the hotties there would be no Hot Girl Coach."
She also talked about the value of having a platform and said that she would "keep on continuing to be a voice for the voiceless."
"I will keep on fighting for all the injustices that me, my Black women, my Black men are facing, and I will keep showing up and showing out even in the face of adversity," she added.
"I go by the name of Megan Thee Stallion, aka the Hot Girl Coach and if you ain't know about me, ask your boo about me," she concluded her speech.
iHeartRadio shared the video of her speech on its official Twitter page, noting, "If you didn't know her before, now you know she's THEE hot girl coach and THEE winner of this year's Trailblazer award!"
Aside from accepting the award, the rapper also performed her tracks "Sweetest Pie" and "Megan's Piano" at the event.
On the same day, Stallion took to Instagram to share a carousel of photos from her performance as well as the awarding. "Real TRAIL BLAZER SH-T," she wrote in the caption. "Thank you @iheartradio."
Ahead of her performance, iHeartRadio shared a clip featuring the artist on the red carpet. In it, she could be seen posing while clad in a stunning black outfit.
Other big winners at the award show included Olivia Rodrigo and Lil Nas X, who bagged the Female Artist of the Year and the Male Artist of the Year Awards, respectively. Meanwhile, Dua Lipa won the Song of the Year Award.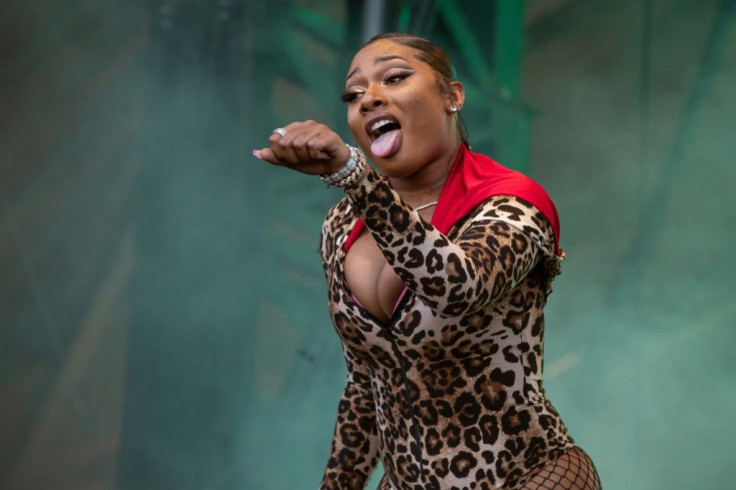 © Copyright IBTimes 2023. All rights reserved.