Meghan Markle Called 'Hypocrite' For Taking NSFW Acting Gig After Leaving Show For Being 'Objectified'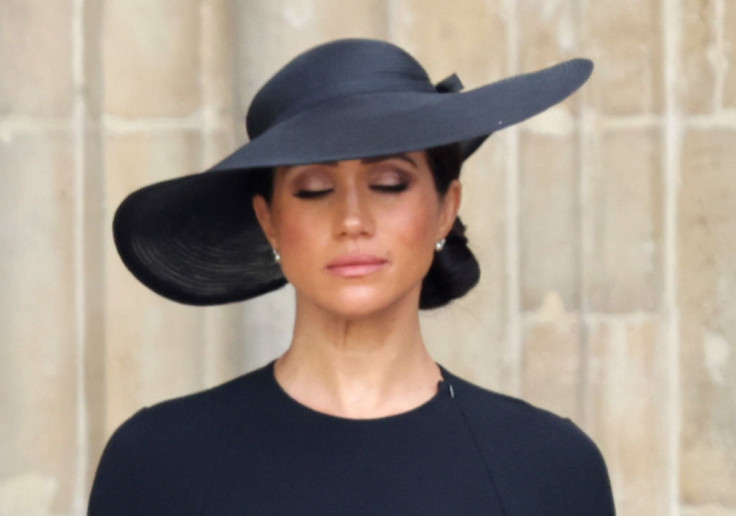 KEY POINTS
Meghan Markle was called out on social media after a clip of her raunchy role on "90210" recently resurfaced
Her role came years after she left "Deal or No Deal," which she claimed made her feel "objectified"
Social media users had mixed reactions, with some calling Markle a "hypocrite" and others defending her
Meghan Markle is getting flak on social media after a clip of her raunchy role on "90210" recently resurfaced.
Earlier this week, the Duchess of Sussex claimed she quit her role as a briefcase girl on "Deal or No Deal" in 2006 because she felt "objectified" and was being "reduced to a bimbo" on the game show.
However, social media users accused Markle of being a "hypocrite" after a newly resurfaced video showed that the former actress played a similar role a few years after leaving the game show, Page Six reported.
Markle made a brief cameo in "90210," which aired from 2008 to 2013, playing a character named Wendy, who was seemingly caught giving character Ethan Ward — played by Dustin Milligan — oral sex in a car.
In the resurfaced clip from the rebooted CW series, Ward looked shocked when his girlfriend spotted him sitting in his car, adjusting his pants as Wendy's head popped up from his lap.
Some Twitter users called out Markle for taking on the NSFW role after slamming her stint on "Deal or No Deal."
"Meghan MarkIe, YEARS after you left 'Deal or No Deal' for 'being treated like a bimbo,' you took on roles giving men BJ's in cars in '90210' [and] taking your top off to grill burgers in Men's Health [and] had a ton of sex scenes in 'Suits.' You've objectified YOURSELF. You're not a victim, girl," one person tweeted.
"She's a lying hypocrite!" another claimed.
"More and more people are seeing her for the hypocrite she is," a third person wrote.
Others defended Markle, with one pointing out, "You people do know that what you see on a TV show is not real, right?"
"She must have done a good job if it blurs the lines for you," another added.
"Is Meghan Markle not allowed to feel anything? Just because she did something doesn't mean she liked it, enjoyed it or anything. Do you like or enjoy everything you do? At the end of the day, she's a human being like all of us just trying to live her life," a third person said.
On a recent episode of her "Archetypes" podcast, the Duchess of Sussex reflected on her stint on "Deal or No Deal," claiming that it was "solely about beauty and not necessarily about brains."
"I would end up leaving with this pit in my stomach knowing that I was so much more than what was being objectified on the stage," the 41-year-old said. "I didn't like feeling forced to be all looks and little substance. And that's how it felt for me at the time being reduced to this specific archetype: the word 'bimbo.'"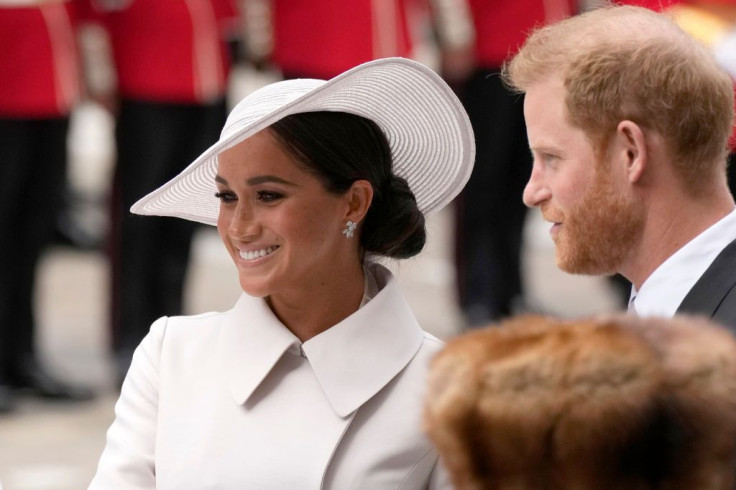 © Copyright IBTimes 2023. All rights reserved.