Meghan Markle 'Confirms' Due Date With This Major Clue In Morocco
Meghan Markle may have just indirectly confirmed her due date during her visit to Morocco.
Alice Scarsi, a journalist for Express, claimed that Markle is already experiencing a common side effect of pregnancy and it's having an outie belly button.
The Duchess of Sussex's belly button took center stage on Sunday night when she wore a cream-colored Dior dress at the reception in Rabat. Markle's belly button has popped and has also turned from inward to outward.
Having an outie belly button suggests that the pregnant woman is already in her second or third trimester. Markle is said to be currently 8 months pregnant. The outie also reveals that the baby is growing in the tummy, using all the space available in the uterus, and is pushing against the abdomen of the mother.
In the past, Markle was also photographed wearing tight-fitting clothes during her walkabouts and royal engagements. But it was always evident that her belly button was naturally inward. Now that she has an outie, it is guaranteed that she will be giving birth very soon.
The change in Markle's body also matched with what she told royal fans during her tour of Birkenhead last month. Prince Harry's wife said that her due date is sometime at the end of April or the very beginning of May.
Another clue that suggests that Markle's baby may be born in April has to do with Kate Middleton. The Duchess of Cambridge was 7 months pregnant with Prince Louis when she received a henna tattoo in Sunderland. Markle recently received her henna tattoo in Morocco.
Middleton gave birth to Prince Louis on April 23, so it is possible that Markle would give birth to her first child around the same week. There is also a possibility that Markle's baby will share its birthday with Queen Elizabeth II, who was born on April 21, or Princess Charlotte, who was born on May 2.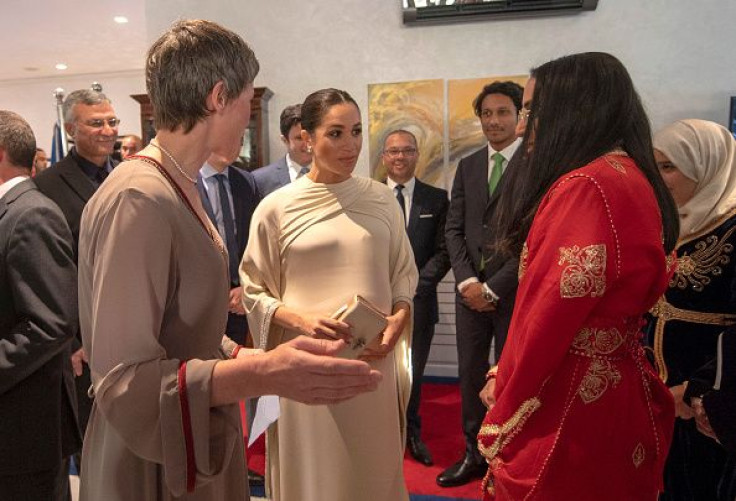 © Copyright IBTimes 2023. All rights reserved.