Meghan Markle Criticized For Encouraging Prince Harry To Lose Weight After Wedding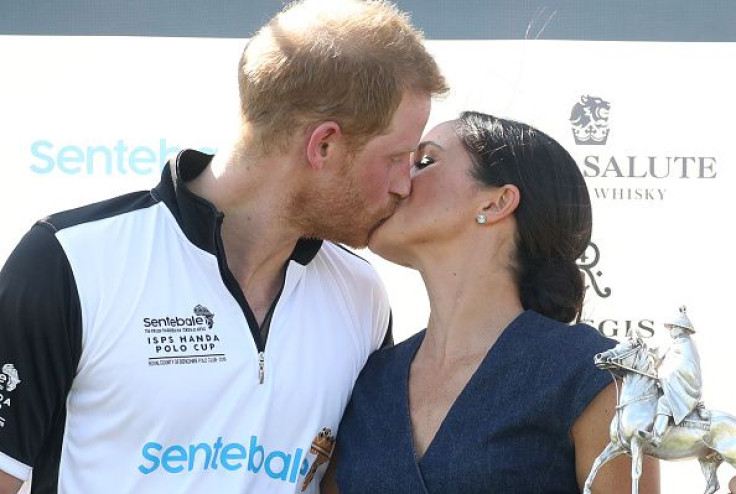 Meghan Markle is being criticized by author Jilly Cooper for encouraging Prince Harry to lose weight even after their royal wedding.
The 81-year-old novelist said that she is a huge fan of the Duchess of Sussex. However, she doesn't support Markle's desire to make Prince Harry thinner and fitter.
"Harry's a lovely, hunky man. You shouldn't put men on diets. I think that's awful. I don't like correcting people, do you? I want him to be our Harry, as well as her Harry. He's a good boy who desperately needs a loving atmosphere," she said (via Daily Mail).
In May, it was reported that Markle has encouraged her husband to eat clean in preparation for their wedding and fatherhood. The former "Suits" star tries to eat Vegan during the week, and she also controls her alcohol intake. Markle has introduced organic and healthy food variants to Prince Harry that help wean him off of processed foods and meats.
Since meeting Markle, Prince Harry has also leveled down on his drinking, and he has also lost a considerable amount of weight. He also goes to the gym regularly.
"I think a lot of the young men I know love their wives and are determined to make their marriages stay. But being happily married doesn't stop you falling in love with other people," she said.
In related news, Cooper is not the first person to slam Markle for encouraging Prince Harry to adhere to a strict diet. Quentin Letts, a journalist for Daily Mail, said that he doesn't think Prince Harry's diet will last like his marriage to Markle.
"But, dear Meghan, please don't take it badly if, soon after the wedding, your new husband falters in his devotion to LA-style 'clean eating.' A British prince, head over hooves in love and peeled away from his Mahiki muckers for a few months, may temporarily forego his old rations," he wrote.
© Copyright IBTimes 2023. All rights reserved.