Meghan Markle Didn't Cradle Her Baby Bump At Event For This Reason
Meghan Markle has been spotted cradling her baby bump in almost all of her recent engagements, but she didn't do this gesture while at a gala performance earlier this week.
The Duchess of Sussex joined Prince Harry at the premiere of "The Wider Earth" at the Natural History Museum in London. While there, the "Suits" alum was photographed enjoying the show, chatting with other guests, and laughing with her husband.
However, Markle was not seen cradling her baby bump even once. Body language expert Judi James told Daily Mail that not cradling her baby bump could have been the royal's way of showing her renewed confidence.
"Her decision to drop these rituals look deliberate. There are a couple of times when we can see her perform a truncated gesture when her left-hand rises towards her bump in a bid to cradle it, but she appears to self-correct and drop her hand down to her side instead," she explained.
Markle's decision to not cradle her growing baby bump even once while at the gala could also mean another thing. James said that it could suggest that Markle knows what's being written about her and is aware of the criticisms she has been receiving on social media.
In the past, royal fans and experts threw shade at the Duchess for always holding her baby bump. Some of them even joked that the baby is not going anywhere so Markle can stop holding on to the bump too much.
"If this is happening and if she's beginning to lose some of her spontaneously tactile traits to become overly self-aware and sensitive to irrelevant feedback the worry is that she could be privately struggling with the problems with her father too," James said.
Markle's dad, Thomas Markle Sr., recently made his daughter's handwritten letters public after Markle allegedly consented five of her friends to defend her from online trolls. However, Thomas' bold move just made it more impossible for him and Markle to make amends, according to the Duchess' half-brother, Thomas Markle Jr.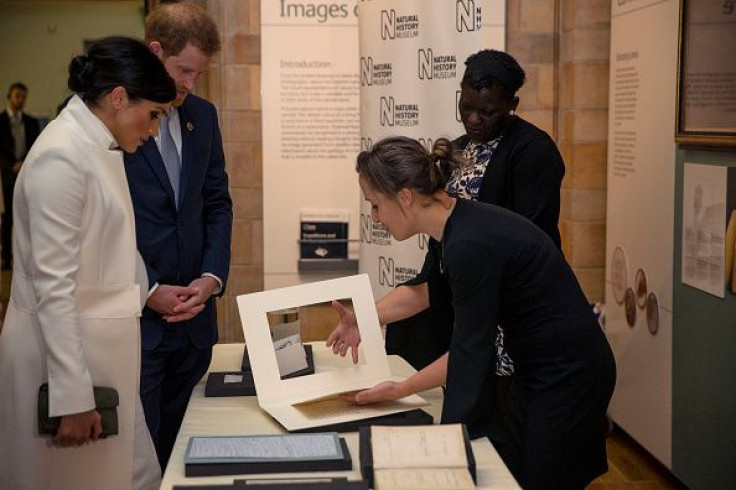 © Copyright IBTimes 2023. All rights reserved.