Meghan Markle Flashback: Prince Harry's Fiancée's 'Deal Or No Deal' Photos Resurface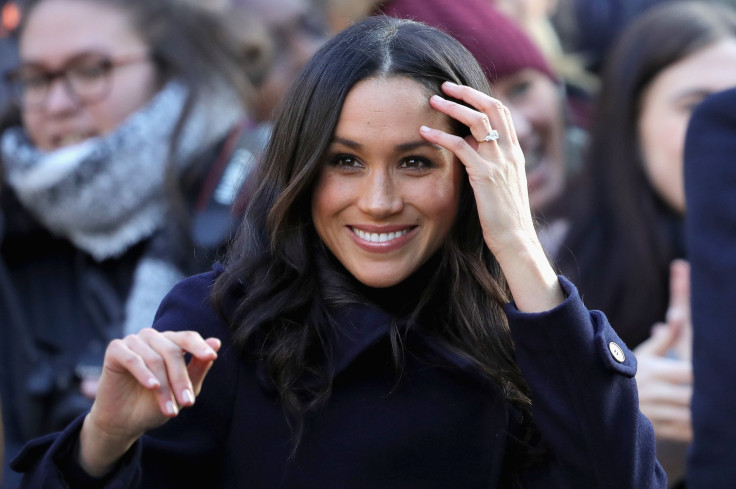 Meghan Markle will soon be joining the royal family when she marries Prince Harry, but prior to that she was once part of "Deal or No Deal."
A number of photos of the "Suits" star wearing a sexy Santa outfit are making headlines. In the snaps shared by E! News, Markle stands with case no. 24. She paired her fur-lined red dress with five-inch heels. In another shot, Prince Harry's fiancée strikes a post along with her fellow case models and host Howie Mandel.
The photos were taken during the 35th episode of "Deal or No Deal" Season 2. It aired on Christmas Day in 2006.
According to Markle, she would consider her experience with "Deal or No Deal" as among the things she did to "make ends meet." At the time, the actress is unlikely to do the same.
"I would put that in the category of things I was doing while I was auditioning to try to make ends meet," Markle said. "I would end up standing up there forever in these terribly uncomfortable and inexpensive five-inch heels just waiting for someone to pick my number so I could go and sit down."
"I went from working in the US Embassy in Argentina to ending up on 'Deal.' It's run the gamut," the bride-to-be added. "Definitely working on 'Deal or No Deal' was a learning experience, and it helped me to understand what I would rather be doing."
Markle has been an advocate for women and gender equality and she's against women's role being overly sexualized. In fact, in 2014, when she noticed that the script of "Suits" seemed to begin with her character, Rachel, wearing a towel, she declined to do it and talked with the series creator.
"Look, as an auditioning actress years ago, you're so hungry for work, of course, you're willing to do things like that," Markle told Entertainment Tonight. "So I think a lot of these women who are in the music videos, that's still exciting for them. What we need to shift in their minds is that they have higher value than that and they don't need to be doing that."
Do you agree with Markle that women have higher values and should not be sexualized? Drop a comment below.
© Copyright IBTimes 2023. All rights reserved.