Meghan Markle 'Forced' To Change Baby's Name Due To This Important Condition
Meghan Markle and Prince Harry are at liberty to choose their baby's name, but they might be forced to change it due to an important condition.
Even though the Duke and Duchess of Sussex will be the ones to decide on what to name their baby, they still need to make sure that Queen Elizabeth II will approve of it.
Royal commentator Kate Williams told CNN that there is an unwritten agreement regarding the names of royal babies. But when it comes to royal titles, the Queen is the one that ultimately decides on what to give the members of the royal family.
"Of course, they have such respect for the Queen that if she says, 'I really don't like that name,' they'd definitely take that into account," Williams said.
Bookies have shared some of the popular names being linked to the royal couple's baby. If Markle and Prince Harry will have a baby girl, their daughter's name could either be Elizabeth, Diana, Victoria, Alexandra, Doria, and more.
On the other hand, if the royal couple will have a baby boy, they might opt to name him either Alexander, Philip, Charles, or Albert.
But one royal expert said that it is also possible that Markle and Prince Harry would go for quirky names. SJ Ljungstrom shared her predictions on the parenting site ChannelMum last week.
"The books have some favorites and they are very traditional. I think they might surprise us and go with a much quirkier and more interesting choice," she said.
More specifically, Ljungstrom thinks that Markle and Prince Harry could name their baby girl Maya as inspired by the American poet Maya Angelou.
As of late, the Duke and Duchess of Sussex have not yet given clues on their baby's name because Markle claimed that she and her husband don't also have any idea if they will have a baby boy or a baby girl.
But during one of their royal engagements last year, Prince Harry declared that he wants to have a baby girl.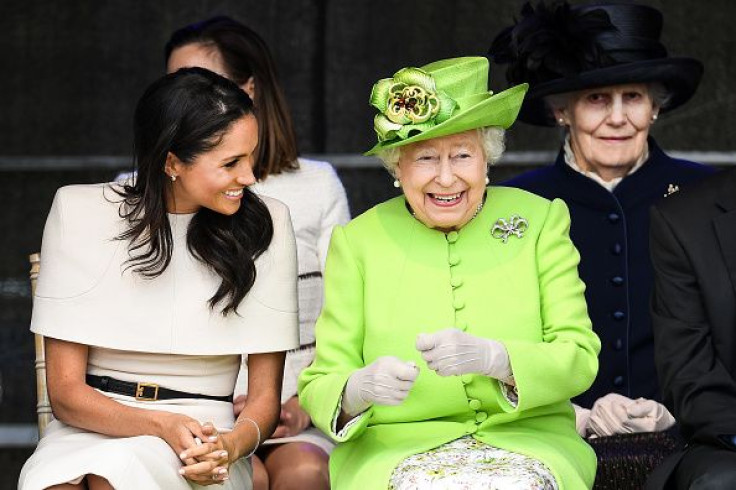 © Copyright IBTimes 2023. All rights reserved.