Meghan Markle Giving A Speech During Royal Wedding, Will Thank Prince Harry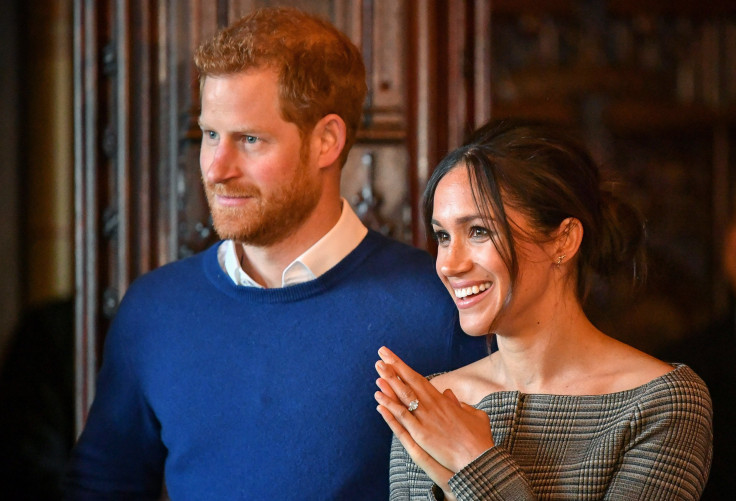 Meghan Markle is reportedly breaking another royal protocol on her wedding day.
The "Suits" actress is planning to give a speech on her royal wedding, The Times reported. According to the publication, on the same day, Markle is expected to be gifted the title of Duchess and she wants to take it as an opportunity to thank Prince Harry, Queen Elizabeth II, her family and friends.
"The feeling is if Meghan's father doesn't speak for her, she wants to have the chance to thank her husband and everyone who has supported them. Harry thinks it's a great idea," a source said.
Markle is not new to public speaking. Back in 2015, the "Horrible Bosses" gave a powerful speech during a UN gathering where she talked about gender equality.
"I am proud to be a woman and a feminist . . . A wife is equal to her husband," the royal bride-to-be said.
On the same speech, Markle shared that when she was 11 years old, she watched an advertisement in school. A liquid dishwasher commercial with the tagline "women all over America are fighting greasy pots and pans" caught her attention. Two boys from the class agreed that women belong in the kitchen which made her felt "shocked" and "angry" at the same time.
Markle disagreed with the advertisement, so she wrote a letter to the then-First Lady Hillary Clinton, her news source Linda Ellerbee, powerhouse attorney Gloria Allred and to the soap manufacturer. Markle received encouragements from the women she sent letters and after a month the manufacturers responded too.
"Procter & Gamble changed the commercial for their Ivory clear dishwashing liquid," Markle added. "They changed it from: 'Women all over America are fighting greasy pots and pans' to 'People all over America...'"
In related news, Prince Harry and Markle's matchmaker has been identified. The person behind her royal romance with the duke is reportedly Violet von Westenholz.
Westenholz has been among Prince Harry's trusted inner circle of friends. In fact, Markle's fiancé turns to her when it comes to matters of the hearts. Sensing that the royal prince had a hard time finding his the one after his confession, Westenholz helped by introducing Markle to him.
© Copyright IBTimes 2023. All rights reserved.