Meghan Markle Going Through 'Hellish Kind Of Hazing' With Royal Family, King Charles' Cousin Claims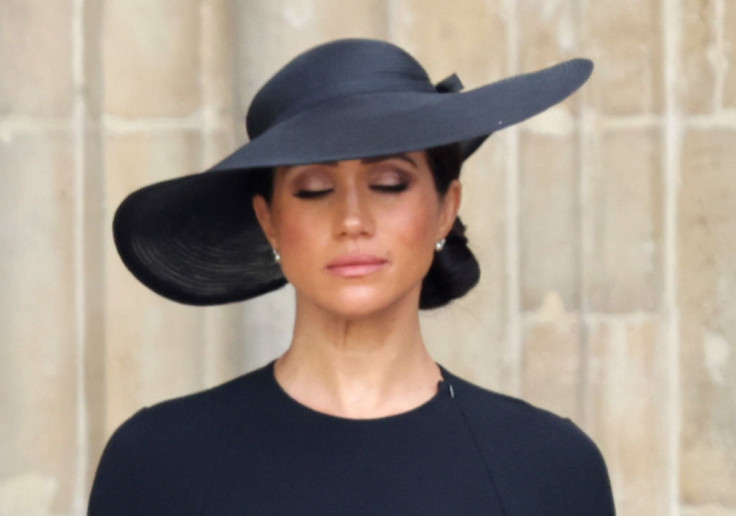 KEY POINTS
A cousin of King Charles III made several claims about the British royal family's treatment of new members
Christina Oxenberg claimed that British royals are "tough on foreigners"
The writer claimed that Kate Middleton, Sarah Ferguson and Princess Michael of Kent received similar treatment as Markle
Meghan Markle is not the only girlfriend or wife of a British royal who has received harsh treatment from the royal family, a cousin of King Charles III has claimed.
Writer and fashion designer Christina Oxenberg, a descendant of Serbian royalty who counts King Charles III as a third cousin, opened up about the British royal family's treatment of new members in an interview with the New York Post, claiming that only those who are "tough as nails" tend to survive. International Business Times could not independently verify her claims.
"To Meghan Markle, I say, 'What you are going through is a hellish kind of hazing,'" Oxenberg told the outlet. "If she can just hang in there, someone else will come along who can take the heat. Nobody gets a pass."
Oxenberg and her older sister, actress Catherine Oxenberg, are the daughters of Princess Elizabeth of Yugoslavia, who, the 59-year-old writer said, was once very close to King Charles. Princess Elizabeth is related to the royal family through her great-uncle Prince Andrew of Greece — who was the father-in-law of Queen Elizabeth II.
Oxenberg, who has lived among the British royals most of her life, said the hazing of Meghan, who married Prince Harry in 2018, has been particularly brutal. However, she claimed that this was the treatment of all "foreigners" who date or marry a member of the British royal family.
"They are tough, they are tough on foreigners," Oxenberg claimed. "It's not about your skin color, it's about being a foreigner."
Despite this, Oxenberg said she finds Markle's treatment by both the British press and some members of the royal family to be "treasonous."
"She is Harry's choice of wife," she told the outlet. "By their own metrics, they have called it a class system. They came up with that system, [by which] you have to respect Harry's choice."
She also claimed that Kate Middleton, Prince Andrew's ex-wife Sarah Ferguson and Koo Stark, an American actress and photographer who dated the Duke of York for 18 months in the 1980s, went through similar treatment.
Oxenberg claimed that the royal family thought it pretty "funny" that the British press labeled Middleton "Kate Middle Class" when she was dating Prince William before their 2011 wedding.
Meanwhile, Prince Andrew's mother, Queen Elizabeth II, allegedly put an end to her son's relationship with Stark after the British press unearthed the actress' appearances in soft-core porn films, which Oxenberg described as "a very flimsy reason."
"There's a good example of how you can suffer as a royal for no good reason," Oxenberg told the New York Post, before adding of Andrew and Stark, "They were both really in love. They were soul mates, and he was prevented from marrying his soul mate. Had he married her, things would be different today."
Oxenberg also claimed that the British royals allegedly enjoyed giving Princess Michael of Kent, née Marie Christine von Reibnitz, a baroness of Czech-German lineage, a hard time when Prince Michael of Kent, a first cousin of Queen Elizabeth II, married her.
She claimed to have witnessed Princess Michael being subjected to the same treatment as Markle, with mockery and a lack of respect. But she insisted that the "hazing" of Princess Michael "was all done out of habit and not full of hatred and violent plotting."
Markle and Prince Harry stepped back from their roles as senior working royals and moved to California in 2020. They officially relinquished their royal roles, and Prince Harry was stripped of his military titles last year.
They were in the U.K. early this month for a series of charity events when Queen Elizabeth II died on Sept. 8. The couple extended their stay but reportedly returned to California Wednesday, two days after attending his grandmother's state funeral.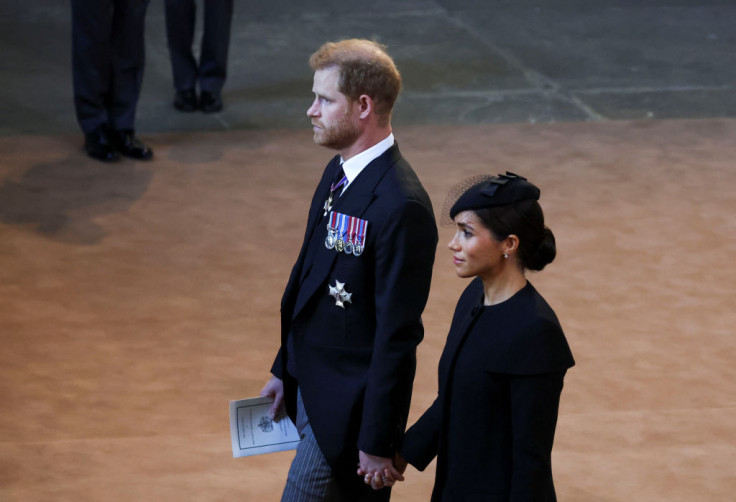 © Copyright IBTimes 2023. All rights reserved.