Meghan Markle Losing Her American Accent? Duchess Of Sussex's Voice 'Much Softer'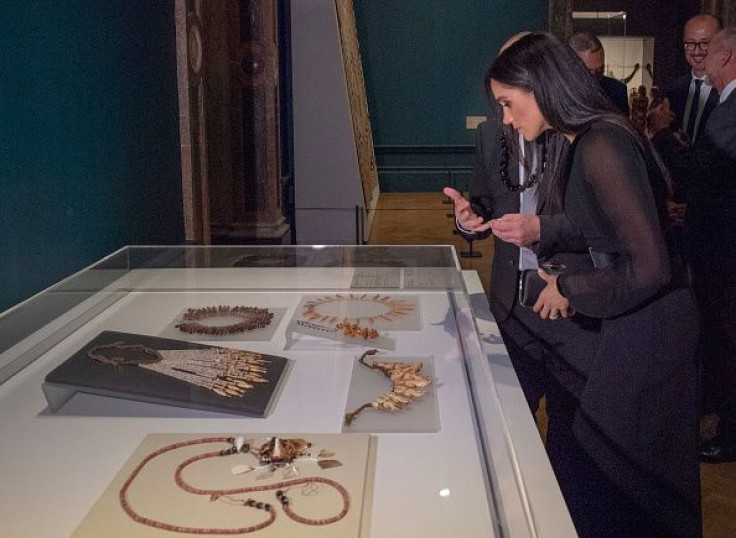 Meghan Markle appeared to have lost her American accent when she spoke in the new documentary "Queen of the World."
Royal fans noted that the Duchess of Sussex's voice was much softer compared to when she was still living in the United States as an actress. Several royal fans took their thoughts to Twitter and wondered whether or not they really heard Markle speak with a British twang.
One fan wrote, "#QueenOfTheWorld Meghan is losing her American accent."
Another person tweeted, "#QueenOfTheWorld Meghan has had voice coaching, she seems much softer, bit like how Kate's changed too."
In the documentary, Markle opened up about her wedding dress, which was designed by Clair Waight Keller. She explained why she decided to incorporate the flowers from the 53 Commonwealth countries and why she didn't tell Prince Harry the details about her gown.
The Duchess of Sussex also revealed that she kept a secret addition to her wedding gown from her husband. Markle placed a piece of blue fabric from the dress that she wore on their first date years ago and used it as her "something blue."
"I knew that it would be a fun surprise as well for my now husband, who didn't know, and he was really over the moon to find out that I would make this choice for our day together," she said softly.
Upon hearing her interview, some royal fans claimed that Markle didn't really lose her American accent. Rather, she was just faking her new British tone.
"Ahh Meghan gotta say is a world-class actress to pull off the feat that she does actually think she's royalty. The plumby accent is almost complete," one Twitter user wrote.
"Meghan's developed a case of Madonna's accent change," another person joked.
But at least one person defended the "Suits" alum.
"Our press wind me up sometimes. Reading criticism of Meghan's slight accent change. She lives in the UK ffs, surrounded by Brits, it's going to happen and listening to a clip, it's only subtle. Give her a break," Ben Richards, an actor and singer, tweeted.
© Copyright IBTimes 2023. All rights reserved.