Meghan Markle, Melissa McCarthy Accused Of Mocking Queen Elizabeth In Birthday Video; Twitter Reacts
KEY POINTS
Meghan Markle enjoyed tea with Melissa McCarthy, who donned a fascinator, gloves and pearls in the duchess' new video
Royal biographer Angela Levin suggested Markle and McCarthy were mocking the Queen in the clip
Another royal expert claimed the pair were poking fun at British people "with an outdated caricature"
Meghan Markle has been accused by a royal biographer of mocking Queen Elizabeth and "showing what she really thinks" of the royal family.
Royal expert Angela Levin questioned the video the Duchess of Sussex released to mark her 40th birthday Wednesday. The clip featured Markle chatting with Melissa McCarthy over video call from her $14 million California mansion about her new 40x40 initiative aimed to help women get back into the workforce amid the pandemic.
Levin, who penned "Harry: A Biography of a Prince," suggested that Markle was poking fun at the Queen and her tea drinking habits and tradition of "fancy hat and glove" wearing.
"Anyone else think that Meghan and her friend Melissa McCartney (sic) were mocking the Queen in the birthday video? Both holding [an] old fashioned cup and saucer like Meghan used in her blog after first meeting with the Queen. Melissa sipping from the cup wearing fancy hat and gloves?" Levin wrote on Twitter.
The royal author added, "The mockery shows what she thinks of the Royal Family. She's got what she wanted and is confident she can outsmart us all. We just have to wait for Harry's outpouring in his memoir."
In the video, the "Spy" star changes into a floral dress, fascinator, white gloves and pearls and sips tea from a bone china cup and saucer before jokingly telling Markle, "This will probably be better for you." The duchess also later joins McCarthy in sipping a cup of tea.
Royal biographer Robert Jobson agreed in part with Levin, writing on Twitter, "Maybe. Certainly poking fun at the Brits … with an outdated caricature. Par for the course."
Some Twitter users also shared Levin's opinion, with one person commenting, "It's so unkind, so small-minded, so miserable to act like she does, and ungrateful as all she has today is because she married Harry. Her and his behavior is not helping their cause at all. Sad."
But other netizens and royal fans said Markle and McCarthy only did it for laughs and had no intention of offending or mocking anyone.
"OMG I'm an English American, grew up with more Brit family than my birth country & even I understand it was nothing but a joke! My spouse makes fun of my heritage all the time, got a teacup-shaped cake for my birthday, I laughed!" one wrote.
"No mockery at all. They were joking," another online user wrote. "The suggestion is that Meghan is now far 'posher' than 'normal' people. Nothing to do with the Queen, nothing to do with taking the piss."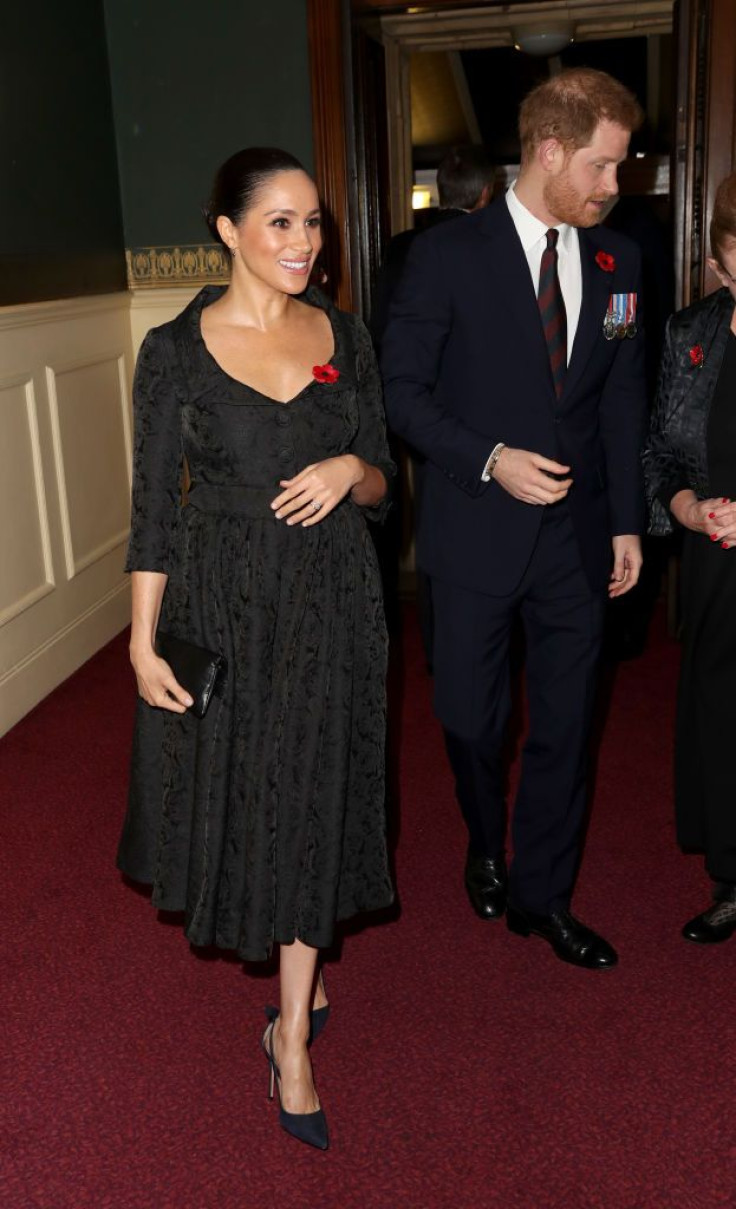 © Copyright IBTimes 2023. All rights reserved.