Meghan Markle, Prince George 'Feuding' In 'Dark Fictional Drama' By TV Writer
Meghan Markle and Prince George may have a loving and peaceful relationship with each other. But one TV writer came up with a dark fictional drama that depicted them otherwise.
Gary Janetti, whose credits include "Family Guy" and "Will & Grace," started posting photos of the 4-year-old prince and other members of the royal family with made-up captions on his Instagram account.
The TV writer currently has 300,000 followers on the social media platform, and they appear to be entertained by the storylines he comes up with.
While speaking with The New York Times, he explained what encouraged him to create a dark fictional drama where Prince George is portrayed as a jealous and insecure tyrant at such a young age.
"I saw pictures of Prince George's first day of school. He had such an expressive face. I thought, 'I'm going to write from his point of view.' That was the genesis of it. It started very simply. I did a post. It got nothing. It wasn't until I paired him with Meghan Markle. I did a mash-up of them side by side. People responded instantly to that… I seem him as a fleshed-out character that I would write on any TV show," he explained.
From his fictional point of view, Prince George is a narcissist, who also happens to be manipulative. At a young age, his goal is to become the future king. Janetti sees Prince William and Kate Middleton's eldest child as a character from William Shakespeare's works.
When asked if he thinks people love his works, the TV writer said that he has a huge following and some of them are from the United Kingdom.
"I have a lot of Brits who follow it. They love it. Since I'm an American, I don't have the baggage of the royal family. It's easier for me to satirize them. Their feelings about it are much more complicated," he said.
As of late, Janetti still doesn't know if he will ever tune in to the royal wedding on May 19. And if he does, he will most likely watch just snippets of the event through his phone.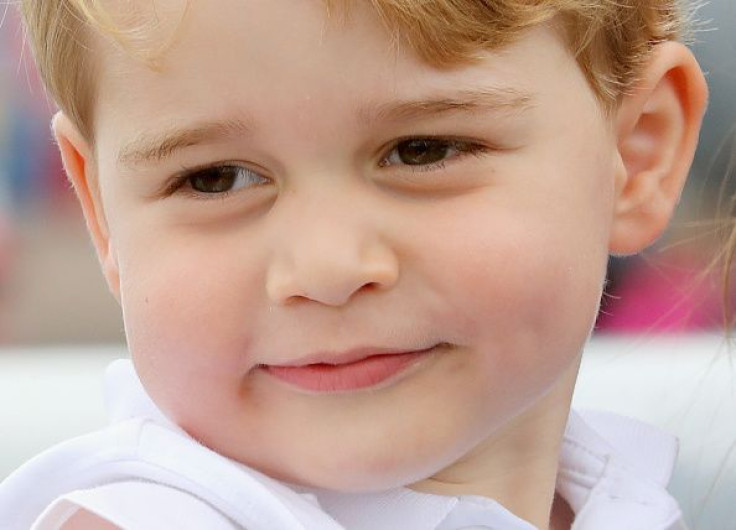 © Copyright IBTimes 2023. All rights reserved.