Meghan Markle, Prince Harry Are Both 'Touchy-Feely,' Expert Says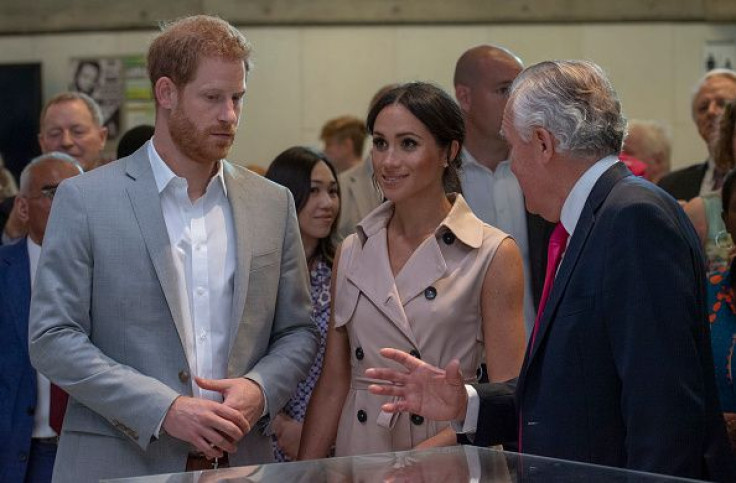 Prince Harry and Meghan Markle are both tactile people, according to one expert.
The Duke and Duchess of Sussex have been seen holding hands and touching each other's back in public. When they made their first public appearance at the Invictus Games in 2017 in Toronto, they were photographed holding hands. And according to an expert, the two are similar when it comes to showing PDA.
"Meghan is used to being touchy-feely, and Harry is the same," former palace spokesperson Dickie Arbiter told People. "Harry has always been tactile."
Veteran royal photographer Mark Stewart also observed the same thing, revealing Prince Harry and Markle "are not afraid to hold hands." "They don't mind showing their emotions," he added.
Meanwhile, Myka Meier, an etiquette expert, said that the Duke and Duchess of Sussex's need to hold hands is not typical among royals, but it is a "seemingly welcomed gesture to show united and celebration of their engagement period."
"There is no protocol that says they cannot show affection on official engagements, and this gesture makes them relatable and lovable to the public," Meier added. "Meghan and Prince Harry holding hands at a royal engagement is a refreshingly modern approach to their new role both as a couple and as representatives of the royal family."
In related news, Prince Harry was seen ignoring Markle's effort to hold hands when they attended the Queen's Young Leaders Awards ceremony. In a video, the duchess was seen reaching out to Prince Harry's arms, but instead of holding her hand, the duke brought his arms together near the center of his body.
According to People, Prince Harry decided not to hold his wife's hand because they were in the presence of the Queen. The duke "knows the drills when his grandmother, the Queen is around."
Following the said incident, many believed that the pair would stop holding hands. According to etiquette expert William Hanson, Prince Harry need not hold his wife's hand because "Markle is now more confident." Also, royals are discouraged from showing public displays of affection especially when they are in an official business.
A week after the said event, Prince Harry and Markle were seen holding hands again as they stepped out for a reception in London.
© Copyright IBTimes 2023. All rights reserved.