Meghan Markle, Prince Harry Are No Longer Together; Duke Not In Canada, Twitter Says
KEY POINTS
Meghan Markle and Prince Harry are no longer together, Twitter users say
Prince Harry is reportedly not in Canada
Meghan Markle has the "two-year itch" syndrome
Meghan Markle and Prince Harry are reportedly no longer together, Twitter users speculate.
A few weeks back, the Duke and Duchess of Sussex announced that they are stepping back as senior members of the royal family. They also said that they will be working to be financially independent. Following their bombshell news, Markle flew to Canada to reunite with her son, Archie. Prince Harry reunited with his wife and son a few days after.
However, according to Twitter users, Prince William's brother is not in Canada. They also claimed that Prince Harry and Markle are no longer together.
"Harry's not in Canada. And certainly not with Megsy. All lies and distraction," one wrote.
"I don't believe he's in Canada I don't believe their together. Only together for photos when required. No pap photos of them at frogmore simple because MSM knew they never there never lived there," @susiecollette wrote.
"I don't believe Harry's there. All we've seen is a bigish guy who looked like Henry get off a plane. He's probably so shattered he has to stay inside and let the help deal with those pesky riff raff. I hope he's okay," another user stated.
Several netizens are convinced that Prince Harry and Markle will be divorcing in the next 3 to 4 years. One said that he was happy to see Markle leave the royal family and he was looking forward to seeing what would happen next after Markle divorces Prince Harry.
Another online user wrote on Twitter that Markle is a "first-rate narcissist" and she couldn't wait until Markle divorces Prince Harry. A different user speculates that it will happen when Prince Harry's usefulness for Markle expires.
Kate Jackson of The Sun also believes that the Sussexes' divorce is possible because the former "Suits" star is suffering from a "two-year itch." Looking back, most of the major things in Markle's life did not last longer than two to three years.
For instance, her marriage with Trevor Engelson only lasted 23 months. Also, her relationship with celebrity chef Cory Vitiello that started in the summer of 2014 ended in May 2016 shortly before she met and dated Prince Harry.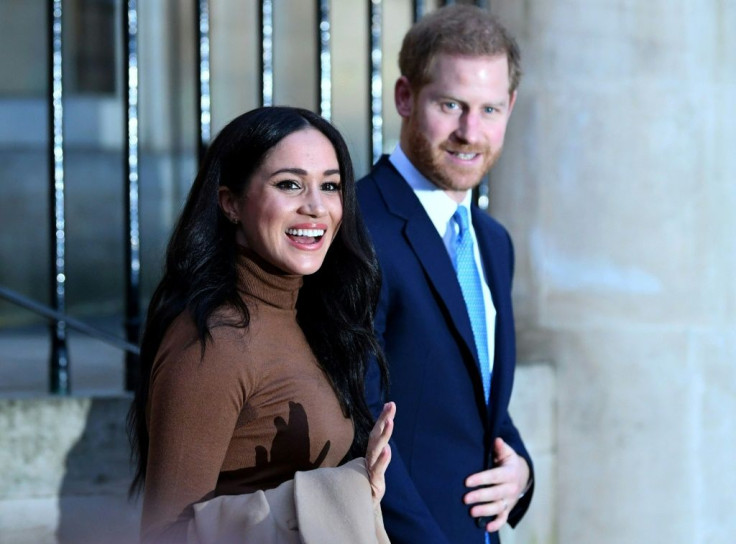 © Copyright IBTimes 2023. All rights reserved.