Meghan Markle And Prince Harry Did This Because Of Coronavirus
The U.K.'s Commonwealth Day Service on Monday marked the final event for Meghan Markle and Prince Harry as senior members of the British royal family, but the coronavirus may have spoiled the occasion a bit. While it's typical for royals to shake hands with guests, fears of COVID-19 forced the Duke and Duchess of Sussex to keep their hands to themselves.
U.K.'s Department of Health and Social Care has confirmed that there are 319 cases of coronavirus in the country and three confirmed deaths, at press time. As reported by Town & Country, Rebecca English, a reporter for the Daily Mail, stated that Westminster Abbey declared it an official policy to avoid shaking hands at the event to prevent further spreading coronavirus.
Also joining in on the no hand-shaking policy on Monday was the Duke and Duchess of Cambridge, Kate Middleton and Prince William, who arrived just after Markle and Harry, and Queen Elizabeth II, who was seen just offering a friendly nod to attendees. Prince Charles was also seen bowing his head to guests while walking down the greeting line.
One attendee who apparently didn't get the memo was Prime Minister Boris Johnson. He reportedly initially made an attempt to take the hand of a clergyman, who refused.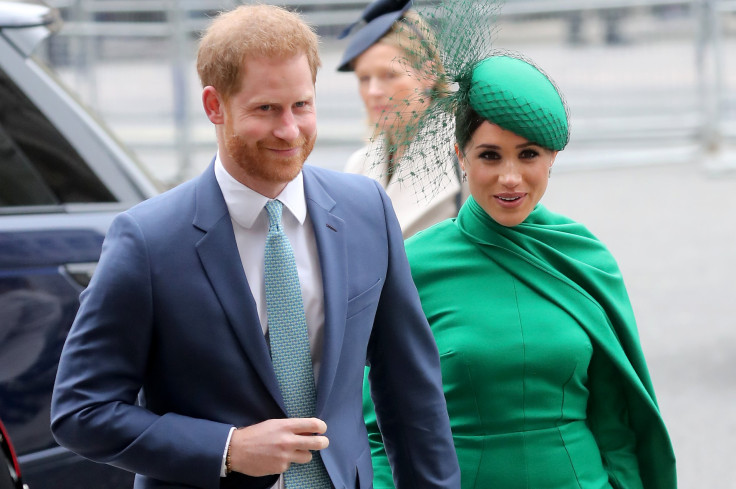 After the service was complete and the Queen gave her message to the attendees, Kate and Meghan were photographed appearing to gently touch the arms and wrists of young children who were in attendance and waiting to meet the royals.
The only other physical contact made during the Commonwealth Day Service was a gentle elbow bump between Prince Harry and singer-songwriter Craig David.
Meghan and Harry's final outing as senior royals was not completely overshadowed by the coronavirus, however. Queen Elizabeth may have thrown in a subtle nod to the royal couple's departure in her Commonwealth Day Service message, according to Express. The Queen's message focused on being connected across the globe, possibly referencing Prince Harry and Meghan's new home in Canada.
That connectivity means to the Queen that "we are also aware, perhaps as never before, that wherever we live, our choices and actions affect the well-being of people and communities living far away, and in very different circumstances."
Harry and Meghan will officially end their roles as senior royals on March 31 and will no longer use their "Royal Highness" titles.
© Copyright IBTimes 2023. All rights reserved.