Meghan Markle, Prince Harry Royal Wedding: Forecast Shows Heavy Rain
The weather during Prince Harry and Meghan Markle's royal wedding may not be favorable.
The long-range forecasts for next weekend showed heavy rain. The weather charts revealed that there will be torrential downpour when Prince Harry and Markle exchange "I do's" on May 19.
The temperature is expected to be around 18 Celsius - a far cry from bank holiday Monday's 28.7 Celsius. According to Tyler Roys, a meteorologist for AccuWeather, "unsettled weather" is the likeliest scenario during Prince Harry and Markle's royal wedding.
"At the current moment it looks like there is a threat for some showers around southern England and the Midlands," he told Daily Star. "There is low confidence for a steady rain on the day of the wedding."
"The reason for the potential unsettled weather is that an area of low pressure will be around northwestern Europe during the time period," Roys explained. "Confidence again is low on the location of where the low pressure will set up. Temperatures will be around normal for the time of the year 17-18 Celsius (61-63 Fahrenheit)."
A Met Office spokesperson also predicted the same – that the weather on Prince Harry and Markle's nuptials may not be promising.
"It is a bit far off to give a definite picture," said a Met Office rep, confirming that the weather will not be great when Prince Harry and Markle tie the knot. "But the trend for that period is mixed, so there are likely to be dry and sunny spells but also spells of rain."
An outbreak of rain is expected to develop in the northwest and will spread erratically eastwards through Friday and Saturday. The changeable weather will likely bring showers or longer spells of rain. There are also chances of thunderstorms.
Prince Harry and Markle will have a horse carriage procession after their wedding ceremony. The couple reportedly chose an open design carriage so that well-wishers can easily see them. As a result, the "Horrible Bosses" star is reportedly anxious about the weather.
"Like all brides, Meghan is all over the arrangements and a bit stressed," a source told The Sun. "But the one thing she can't control is the weather. She is asking about it several times a day."
Prince Harry and Markle are tying the knot on May 19 at St. George's Chapel at Windsor Castle.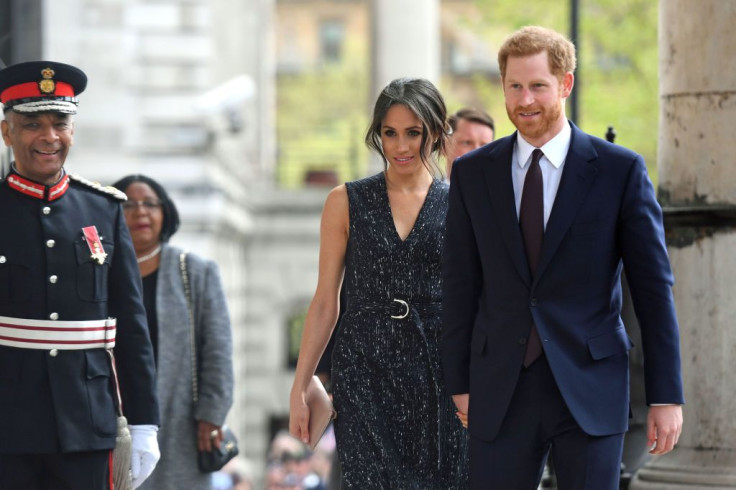 © Copyright IBTimes 2023. All rights reserved.