Meghan Markle, Prince Harry Shocked Passengers By Doing This While Traveling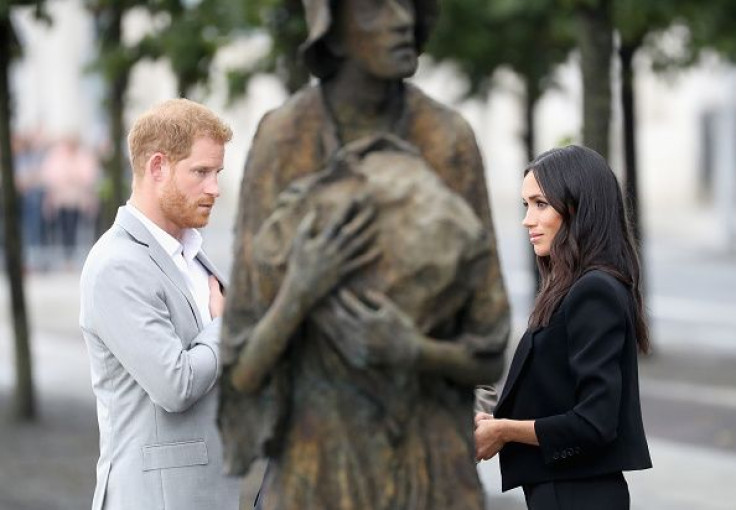 Meghan Markle and Prince Harry shocked passengers when they decided to travel to the French Riviera.
Kara Godfrey, a journalist for Express, the royal couple went to the French Riviera last New Year. They surprised everyone when they took a plane to Nice. More specifically, royal fans saw them taking British Airways and sitting in economy class.
The Duke and Duchess of Sussex sat at the last row on the plane right in front of the toilets. And in order to protect their privacy, Prince Harry and Markle boarded their flight earlier than the other guests. They also took up three rows of seats on both sides of the plane so that other passengers cannot occupy the spots closest to them.
In order to keep their identities low key, Markle wore a black beanie hat, and Prince Harry opted to wear a baseball cap. They were also joined by their bodyguards and were welcomed to Nice by armed officers.
Godfrey claimed that Prince Harry might have followed in his mom Princess Diana's footsteps by traveling to the French Riviera. In 1997, the Princess of Wales went to the beautiful destination with her boyfriend Dodi Al Fayed. The latter owned a villa in St. Tropez.
Princess Diana and Al Fayed passed away in 1997 following a fatal car crash in Paris.
In related news, Prince Harry and Markle are expected to follow certain rules when traveling, but there is one that the couple is allowed to break. The Duke and Duchess of Sussex are allowed to travel with their children on the same plane unlike Prince William and Kate Middleton.
The royal family is being discouraged to travel with heirs to the throne on the same aircraft. Since Prince William is second in line to the throne, he shouldn't travel with Prince George on the same plane because he is third in line to the throne.
In case of emergency, the royal family wants to make sure that their future leaders will survive.
© Copyright IBTimes 2023. All rights reserved.