Meghan Markle, Prince Harry Snub Prince Charles' Dream For Them: 'Old-Fashioned, Unrealistic'
Meghan Markle and Prince Harry snubbed Prince Charles' dream for them.
The Prince of Wales was reportedly planning to give the couple an estate in Hertfordshire. The piece of land was earmarked for the prince to help his youngest son. However, Prince Harry has reportedly not shown any interest in the move and instead focused on renovating Frogmore Cottage, where he and Markle moved into earlier this year.
"In the 1980s, it was decided baby Harry would one day have a family and want to build an estate," a source told Charlotte Griffith of Daily Mail.
"Perhaps back then they were expecting Harry would marry a Sloaney nursery teacher who would love nothing more than running an estate. Fast forward to 2019, and that dream seems deeply old-fashioned, not to mention unrealistic."
Prince Harry and Markle snubbed Prince Charles' dream for them to live in the Hertfordshire estate by planning to move to LA. Griffiths suggested that in "LA, even the most high-profile celebrities can go about their business relatively unnoticed and private jets are normal."
The Duke and Duchess of Sussex are reportedly speeding up their plans to move to Markle's place of birth. The royal couple wanted to change the people around them and not their actions. Also, Markle is reportedly homesick and is hoping to return to California and be back closer to her friends and family.
Netizens have discussed the rumors about the Duke and Duchess of Sussex leaving Frogmore Cottage on the online forum Quora. One netizen said that there is no more staff, security and grocery deliveries there, so the couple has probably left their home in Windsor.
Another online user said that she would not be surprised if they do because Markle is unlikely to be contented with the small cottage despite the renovation.
"And I bet for many American (probably not all but many), size of British homes must be a shock. Ours are tiny!" the netizen wrote.
Meanwhile, another said that the food and other household supplies are brought in and out through an underground tunnel from Windsor Castle that's why no one sees any grocery deliveries. Also, the security staff are reportedly not there because the cottage is surrounded by landmines.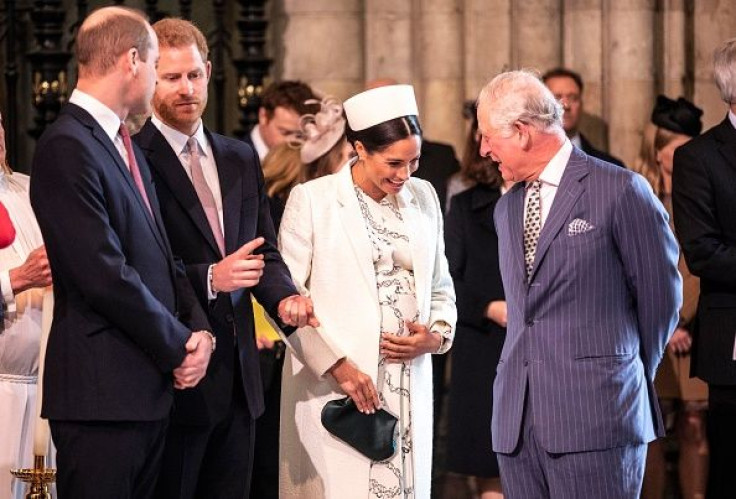 © Copyright IBTimes 2023. All rights reserved.