Meghan Markle, Prince Harry's Netflix Deal Bothered The Royals, Expert Says
KEY POINTS
Prince Harry and Meghan Markle's Netflix deal raised some eyebrows because there are concerns that they might exploit their royal connections
The royal family is not pleased with the Duke and Duchess of Sussex's Netflxi deal because they are still under a one-year review period
Markle and Prince Harry are determined to make it in Hollywood
Meghan Markle and Prince Harry's deal with Netflix bothered the royal family members who are concerned with how it would play out, according to royal correspondent and author Katie Nicholl.
The Duke and Duchess of Sussex are thriving in Tinseltown. Prince Harry and Markle signed a multinillion deal with the streaming giant to produce documentaries, scripted series, children's programmming and more. However, the members of the Firm were reportedly not pleased with it because the couple agreed to a one-year review period following their royal exit, Entertainment Tonight reported.
The couple also raised eyebrows because the new deal could distract the work of the other senior members of the family. At present, Prince Harry's brother Prince William and sister-in-law Kate Middleton have been working hard with their charities amid the COVID-19 pandemic. They have been working and supporting the people around the U.K. and the Commonwealth. Prince Charles and Camilla Parker Bowles have also returned to their royal duties. Some are also concerned that Prince Harry and Markle might exploit their connections with the royal family.
"There are some members of the institution who are concerned that the couple are going to cash in on their royal connections," Nicholl told ET.
"They might be under pressure from Netflix to stray into upper territory but sources close to the couple tell me that they are very adamant that anything and everything that they do is very much going to be in a respectful tone to the Queen, the monarchy, and very much on their missions."
Prior to scoring a deal with Netflix, an insider claimed that both Prince Harry and Markle were eager to make it in Hollywood. They had been pitching a top-secret project to different media companies in the area. In June, they met with NBCUniversal's top executives , including Bonnie Hammer, the chairman of NBCUniversal Content Studios.
"Harry's determined to make it in Hollywood, just as much as Meghan," a source told Us Weekly.
"He's focusing on making documentaries connected to good causes — not just on the production side of things. We'll also be seeing him in front of the camera, more as a spokesperson than anything else."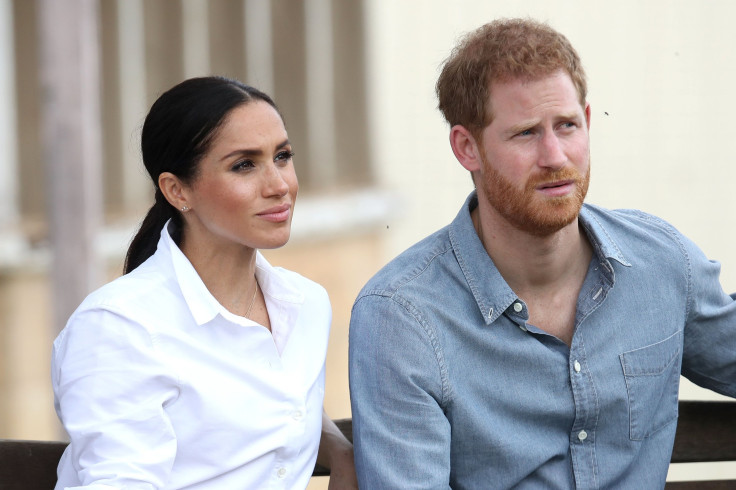 © Copyright IBTimes 2023. All rights reserved.