Meghan Markle, Prince Harry Pitching Secret Project To NBCUniversal, Media Companies In Hollywood
KEY POINTS
Prince Harry and Meghan Markle are pitching a top-secret project to different Hollywood media companies
The Duke and Duchess of Sussex want to serve as joint producers for the project
Markle has no plans to act in their proposed project
Meghan Markle and Prince Harry already have a top-secret project and they have been pitching it to several media companies in Hollywood including NBCUniversal, one source has claimed.
The Duke and Duchess of Sussex are determined to thrive in Tinseltown. In fact, they have been quietly pitching a project idea around town, Variety reported.
However, the concept of Prince Harry and Markle's project remains unknown. The source couldn't tell if it's for a scripted or unscripted TV series or something else. But the outlet noted that the royal couple had meetings in June with different networks including NBCUniversal.
During their meeting with NBCUniversal, the Sussexes met with the top executives at the company, including Bonnie Hammer, the chairman of NBCUniversal Content Studios, who knew Markle as an actress from USA Network's "Suits."
A source close to Markle stressed that she has no plans to act for the project. Instead, Prince Harry and Markle want to serve as joint producers.
The claim about the Duke and Duchess of Sussex pitching projects in Hollywood media companies comes on the heels of another report suggesting that the royal couple is determined to make it in Hollywood.
"Harry's determined to make it in Hollywood, just as much as Meghan," a source told Us Weekly.
"He's focusing on making documentaries connected to good causes — not just on the production side of things. We'll also be seeing him in front of the camera, more as a spokesperson than anything else."
The insider added that Prince Harry never thought of working in an entertainment industry when he was still a royal. However, now that he is no longer a working royal, he is exploring new and exciting opportunities and "can't wait to get his upcoming projects off the ground."
Prince Harry was recently featured in Netflix's documentary about the Paralympic Games, entitled "Rising Phoenix."
"There isn't anything else in the world that can bring you back from the darkest places than sport," Prince Harry said in the documentary.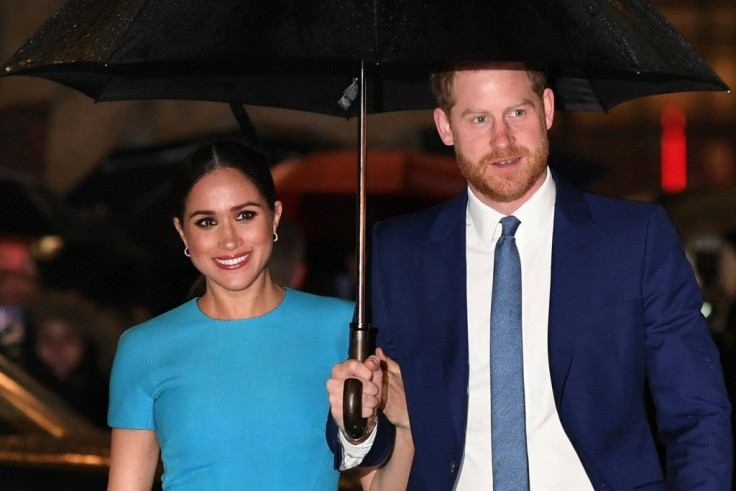 © Copyright IBTimes 2023. All rights reserved.