Meghan Markle, Prince Harry's Netflix Trailer Makes Kate Middleton Look 'Evil,' TV Host Claims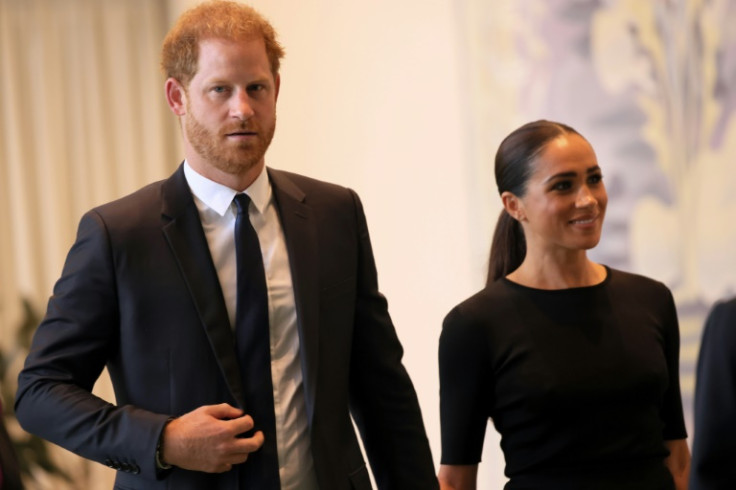 KEY POINTS
Patrick Christys slammed the trailer for "Harry & Meghan," claiming that it took a jab at Kate Middleton
TV host Dan Wootton called Prince Harry and Meghan Markle's docuseries a "victimhood fest"
The Sussexes' fans expressed excitement for the royal couple's six-part show
Several royal commentators and experts reacted to the first trailer for Prince Harry and Meghan Markle's highly anticipated docuseries.
GB News presenter, journalist and commentator Patrick Christys slammed the trailer for "Harry & Meghan," claiming that it included a jab at Prince William and Kate Middleton.
"Did anyone else notice the snide dig at William and Kate?" Christys said on GB News after watching the trailer.
"'Evil Kate! Evil Kate! [But] Meghan stood proud anyway,'" he said, mockingly. "It does make Kate look evil, doesn't it?"
The 50-second trailer, which was released by Netflix Thursday, showed an emotional Markle wiping away tears at one point and included just one photo of other members of the royal family.
The picture showed Middleton and Prince William with serious expressions while sitting in the front row at Westminster Abbey in London during the 2019 Commonwealth Day Service. Behind them, Markle, who was pregnant with her first child at the time, could be seen seated next to Prince Harry in the second row.
In the clip, Prince Harry is heard saying, "No one sees what's happening behind closed doors," when the black-and-white photo of the Prince and Princess of Wales is shown.
The TV host went on to call out Prince Harry over his statement in the trailer that he "had to do everything I could to protect my family," referencing his and Markle's decision to step back from royal duties in 2020.
"So he did what he could to protect his family by throwing the vast majority of them under the bus, tarnishing the royals' reputation, making the final moments of Prince Philip's and our dear Queen's lives uncomfortable, doing an Oprah interview that attempted to turn the royal family into a soap opera ... By taking hundreds and millions of pounds to sell out his own father and brother," Christys said, referring to Prince Harry's reported multimillion-dollar book deal and upcoming memoir.
He also reacted to Markle saying in the trailer, "When the stakes are this high, doesn't it make more sense to hear our story from us?"
"No," Christys said. "There's no need at all. It's sad and pathetic. Get over it. Move on."
GB News host and journalist Dan Wootton also slammed Prince Harry and Markle's Netflix docuseries as a "victimhood fest" following the release of the teaser.
"Shameless," he tweeted. "Meghan has already destroyed the Markles. Now Harry is trying to destroy the Windsors. Small mercy that the late Queen doesn't have to live through this."
Angela Levin, a royal expert and biographer of Prince Harry, mocked the royal couple on Twitter, writing: "They don't like the monarchy yet cling on to their titles. Aren't we invading their privacy with these photos?"
While some royal experts and pundits were not happy with the docuseries, fans of the Sussexes took to Twitter to express their excitement for Prince Harry and Markle's six-part show.
"Oh my goodness, I can't wait. Let the meltdown begin," one commented.
Another added, "Hell yes!!!!! That was all I needed when this love story began, years ago. But the royals and bootlickers wanted us to live for their version of the greatest love story known to man and woman."
"This is going to be colossal!!! My champagne is already on chill," a third supporter wrote.
Prince Harry and Markle's docuseries will include "commentary from friends and family, most of whom have never spoken publicly before about what they witnessed, and historians who discuss the state of the British Commonwealth today and the royal family's relationship with the press," according to Netflix's blurb for the show that was obtained by The Hollywood Reporter.
"The series does more than illuminate one couple's love story, it paints a picture of our world and how we treat each other," the press release stated.
The trailer did not provide a release date, but "Harry & Meghan" is reportedly expected to premiere on Netflix on Dec. 8.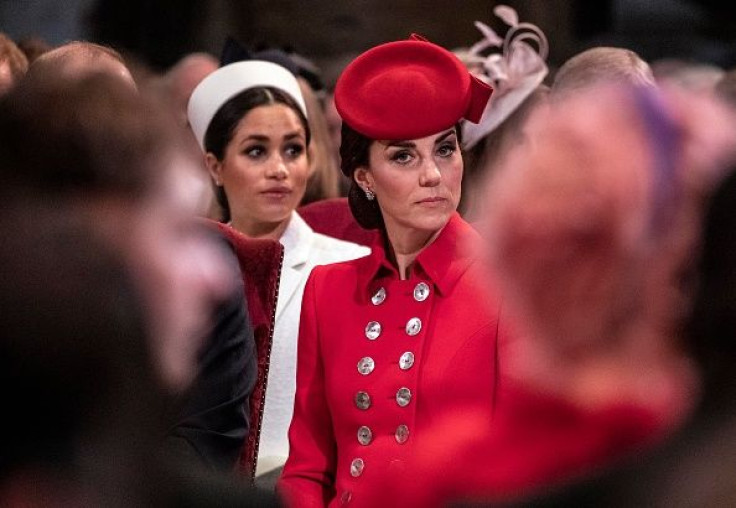 © Copyright IBTimes 2023. All rights reserved.
FOLLOW MORE IBT NEWS ON THE BELOW CHANNELS