Meghan Markle, Prince Harry's Son May Cause This Problem During South Africa Tour
Meghan Markle and Prince Harry's son, Archie, may cause problems when the royal couple takes him on their trip to South Africa in the autumn.
Since Archie is just 2 months old, taking him on a trip like a royal engagement may be quite difficult. Tracey Livingston, a life coach and the founder of TraceyLiv Coaching and Training Ltd., recently told Express that the Duke and Duchess of Sussex should try their best to not let their tiredness take over.
"One big stress for Meghan, Harry, and baby Archie traveling is that baby Archie is going to call all the shots. His routine is going to actually stay the same since he's so young – but if Meghan and Harry don't continue the routine then baby Archie can quickly be difficult to handle," she said.
Livingston went on to say that Prince Harry and Markle are the ones who should adjust to their son's needs. For instance, if Archie is hungry or he needs his diaper to be changed, the royal couple would have to excuse themselves from whatever it is that they are doing.
"This is stressful because babies eat and sleep a lot! Meghan and Harry can feel like they're never really anywhere because they're constantly tending to the baby," she said.
As of late, it is still unclear whether or not Markle and Prince Harry will bring a nanny for Archie when they head to South Africa. What is only known is that Archie won't be on tour with his parents throughout the duration of the trip.
Markle and Archie will fly back to London after a series of engagements, and Prince Harry will be left behind for a series of solo engagements.
It has been said that the royal couple is having a hard time finding a nanny for their son because Markle is controlling and it feels like she's auditioning the nannies that are applying for the job.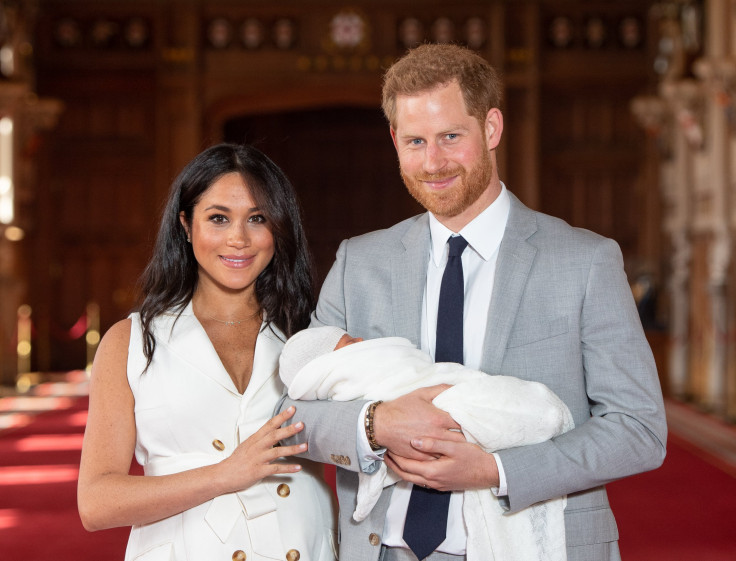 © Copyright IBTimes 2023. All rights reserved.