Meghan Markle, Princess Diana Share Same Etiquette, Former Royal Butler Says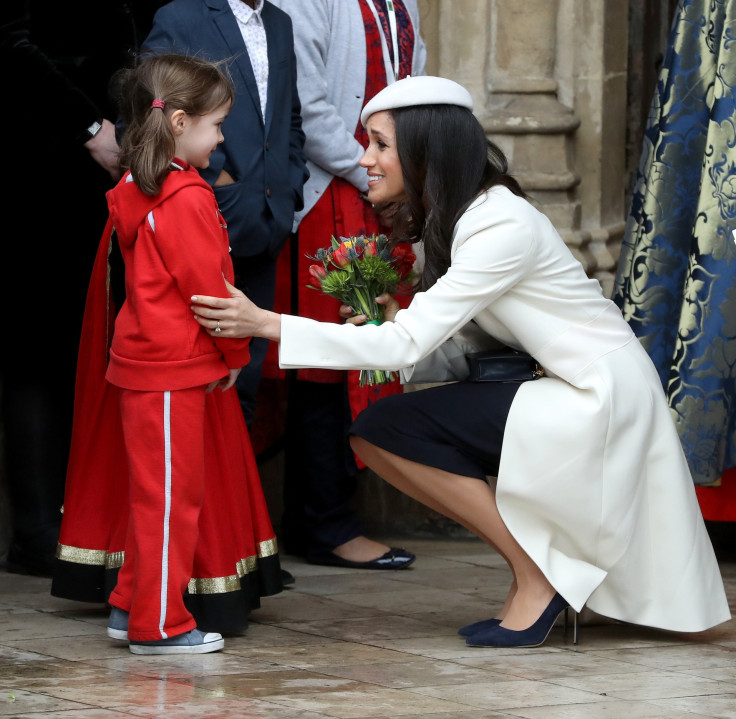 Meghan Markle and Princess Diana may share the same etiquette when they are in public.
According to Grant Harrold, Britain's etiquette expert, the "Suits" actress has some similarities with the late people's princess. In fact, Markle reminded him of Princess Diana when she stopped and hugged a 10-year-old schoolgirl during her and Prince Harry's visit to Birmingham, E! News reported.
"She's got her own way of doing things... You look at the energy of Princess Diana and she was very much somebody that would hug people. She was famous for it, wasn't she?" Harrold told the publication.
"None of the rest of the royal family hugged. It just wasn't the done thing. Now the younger royals, Princes William and Harry, you see them hugging... So it's their way of doing it. They are very much copying what their mother did, which is fantastic," the former royal butler continued.
Harrold found Markle's gesture "really, really sweet." But he predicted that the "Horrible Bosses" actress would be discouraged from signing autographs and posing for photos when she officially becomes a royal. As such, he offered the bride-to-be a piece of advice.
"She has to be careful what she says, how she says it, and how it's taken because after the 19th of May, it will be very much the reflection of the royal family," Harrold explained. "It's every day things—from the way she walks, the way she speaks, the things she does, how she eats, how she holds her cup, how she dresses—everything will be looked at the right way or the wrong way... There will be a lot for her to adapt to."
Aside from Markle, Kate Middleton also reportedly hugged school children. When the Duchess of Cambridge visited Bond Primary School in Mitcham, she played tennis with the kids. When she was about to leave, the children lined up to say their goodbye but instead of giving her a polite handshake, they embraced the royal mom. Middleton showed her motherly instincts by returning their hugs.
Meanwhile, another etiquette expert also advised Markle and Middleton to stop giving hugs and cuddles to the public. William Hanson said he believes the royals should stop acting as if they are "one of us."
"For me, royalty should be royal. They are not supposed to be like 'one of us.' They must all be nice people, yes (and they are), but it seems that it's now all a bit too chummy and informal," Hanson wrote. "We don't fund them to be like us. If they are just like any other family, then what's the need to subsidise them? Why not give us the funding then, instead?"
© Copyright IBTimes 2023. All rights reserved.