Meghan Markle Reportedly Had Outrageous Pregnancy Demands For Ex-Husband Trevor Engelson
Meghan Markle reportedly had outrageous pregnancy demands for her first husband, Trevor Engelson.
West Coast correspondent for Daily Mail Ryan Parry claimed that the Duchess of Sussex had Engelson sign an agreement that he would pay for a personal trainer and nutritionist if he gets his wife pregnant. Markle and Trevorson's agreement didn't involve lawyers, but it was the former "Suits" actress who penned the informal document.
The agreement apparently also included childcare details. According to a source, Markle did it because she wanted to stay in celebrity shape after having a baby. "It came up at a time when they were considering having a family, at some point in the near future," a source close to Markle said. "She knows the heavy-weighted body-type runs in her family and has always been terrified of putting on extra pounds, particularly given her career at the time."
"Anytime she puts on a bit of weight, it shows on her face, so she wanted to make sure she would be camera-ready very quickly," the insider added. "She demanded a personal trainer and nutritionist during and after the pregnancy. I'm sure a nanny was discussed too, but the main focus for her was on health and weight."
According to the insider, Engelson knew that he married someone who was "was very concerned about her image, and at times very insecure about her body, so he just went along with it."
"She wouldn't have taken 'no' for an answer and he knew it. But the end of her marriage came before they could take any of the plans forward," the source added.
Meanwhile, another insider revealed that while Markle has just joined the royal family, the former actress has "always wanted to be treated like a princess."
Markle and Engelson were married in 2011. The duchess reportedly ended their marriage out of the blue. According to David Jones, Markle did it because she changed after the success she had on USA Network's "Suits."
"My own inquiries into the cause of the marital breakdown lead me to conclude that there is rather more to it than that," Jones wrote. "After finally attaining the fame she had craved via Suits it seems she began to change."
This revelation about Markle's pregnancy demands comes just days after Prince Harry and Markle revealed that they are expecting their first baby. The Duke and Duchess of Sussex are already on the last leg of their Commonwealth tour.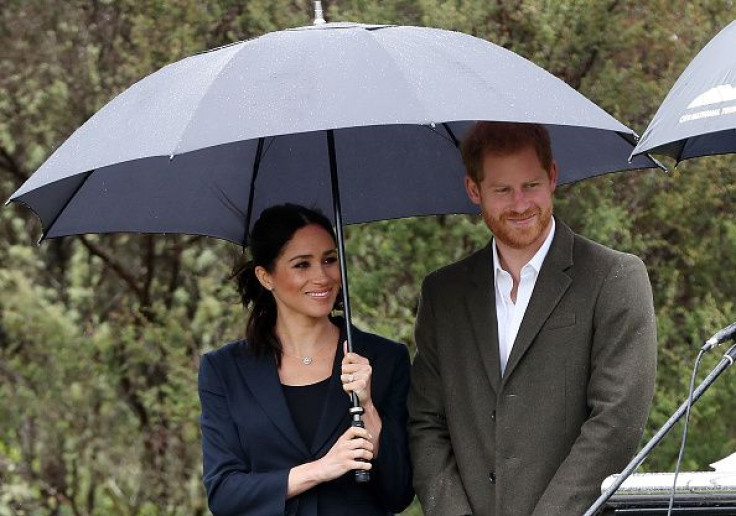 © Copyright IBTimes 2023. All rights reserved.