Meghan Markle Ended Trevor Engelson Marriage 'Out Of The Blue,' Says Biographer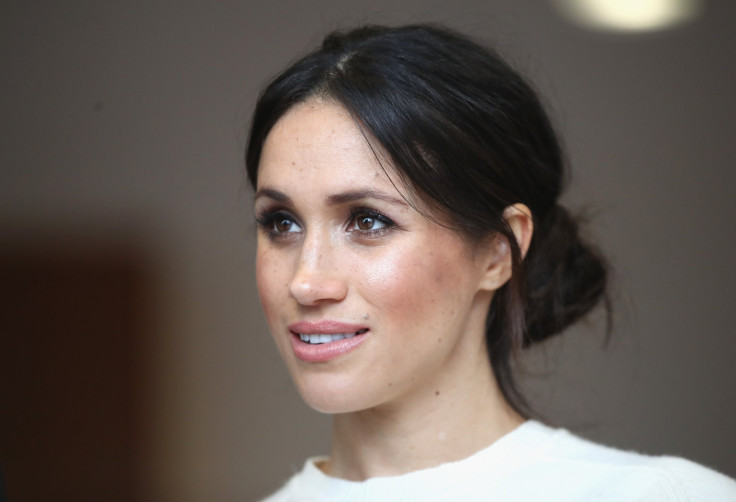 Meghan Markle's decision to end her marriage with Trevor Engelson was a surprise to many.
Andrew Morton covered the "Suits" star's wedding and marriage to Engelson in his new biography "Meghan: A Hollywood Princess." In an excerpt shared by The Sunday Times, Markle and Engelson's relationship started well, but ended so badly that she returned her wedding and engagement rings via registered post.
"A wealthy entrepreneur friend claimed the marriage ended so abruptly that Meghan sent her wedding and engagement rings back to Trevor by registered post," Morton wrote. "Another confirmed that the decision to end the marriage was made by Meghan and that it had come 'totally out of the blue.'"
Engelson is a Hollywood producer and actor. Meanwhile, Markle was still an auditioning actress when she met her first husband. However, she already bagged a role in "Deal or No Deal."
When Engelson filmed Robin Williams and Mandy Moore's "License to Wed," Markle was reported expecting for a role. She was disappointed that he didn't try harder to include her in his productions.
Engelson found her a role in Robert Pattinson's "Remember Me" film. In 2011, Markle's career blossomed when she was cast in the pilot series of "Suits." The pair was both determined to keep their relationship even if they had to take a five-hour flight. In fact, they "caught planes like others hailed taxis."
Middleton and Engelson got married on Sept. 10, 2011, in Jamaica. "It was such a moving wedding," one of the bridesmaids said. "I started crying the moment I saw her in her dress."
After their wedding, Markle flew to Toronto to film "Suits." But she and Engelson kept in touch via FaceTime and Skype. But things slowly changed for the then-lovers.
As Markle's star started rising, his career "was treading water." Engelson and Markle's friends felt that she changed when she had no time to meet them and started canceling lunches at short notice.
Markle's friends have to work their schedules to accommodate her. But they also noticed as she distanced herself from them, she was forging a new friendship with those who were helpful in her acting career. Not long after that Markle split with Engelson.
Markle's best friend Ninaki Priddy didn't like the former's decision. In fact, following Markle and Engelson's split, she sided with the producer.
"What came to light after Trevor and I spoke ended my friendship with Meghan. I think everybody who knew them both was in shock," Priddy said. "All I can say now is that I think Meghan was calculated, very calculated, in the way she handled people and relationships. She is very strategic in the way she cultivates circles of friends."
In 2017, Engelson was planning to create a series inspired by his romance with Markle. The story was about a divorced woman who remarries a prince and shares custody of her child with her estranged husband.
© Copyright IBTimes 2023. All rights reserved.