Meghan Markle Seeks Kate Middleton's Help After Taking 'Battering' Amid Feud Rumors
Meghan Markle is just getting back to her royal duties and ready to make some changes.
The Duchess of Sussex apparently has taken some of her critics words to heart and taken some time to reflect on the image she's portraying to the world.
"Meghan accepts that she had lost her way and lost her mojo," an insider shared with The Sun. "She knows she needs to take radical action to get the public back on board and allow people to fall for her again just like they did when she started dating Harry."
So how's the 38-year-old going to pull this off? With a little help from her sister-in-law, the Duchess of Cambridge, Kate Middleton.
"Kate is a huge inspiration, as she has provided a princess masterclass since she married William, and Meghan realizes she has a lot to learn from her," the source said. "Kate has been constantly graceful and elegant — flawless, actually — and has an intuition for how ordinary British people think and feel about things, which Meghan has struggled to grasp."
The source added, "Meghan knows her reputation has taken a battering and she has made big mistakes, but she is convinced she can turn it round. From now on we will see a very different Duchess of Sussex — one that is much more humble and considerate. One that is more like Kate, basically."
The idea that Meghan and Kate could be working together may seem a bit odd amid rumors that the two royal houses are feuding -- avoiding Balmoral and separating their charities -- but an insider revealed that the ladies were actually never at odds to begin with.
"Kate was a great source of support to Meghan in the days leading up to Archie's birth and, despite reports of a rift, they are family and have a really lovely friendship," royal writer Carolyn Durrand revealed. "Their relationship has constantly evolved over time, and they have become closer since Meghan's wedding."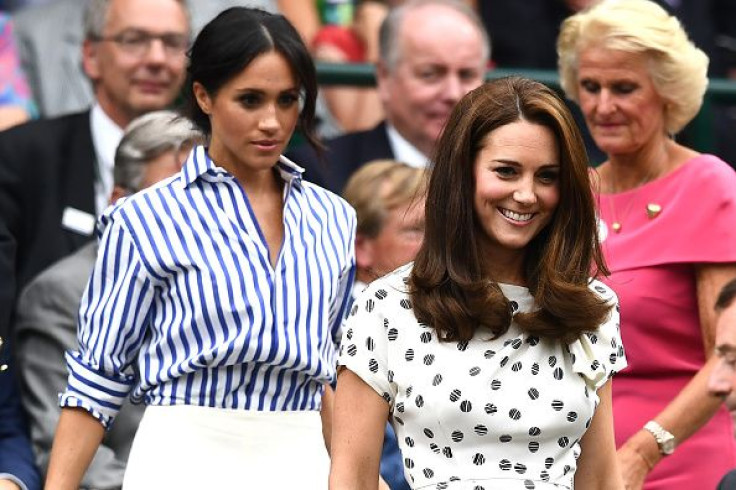 © Copyright IBTimes 2023. All rights reserved.