Meghan Markle Shocks Everyone By Making This Unexpected Choice At Friend's Wedding
Meghan Markle recently attended the wedding of Misha Nonoo in Rome. However, a certain fashion choice that the Duchess of Sussex made while at the event seemingly sparked quite the response. What did Meghan do that turned so many heads?
According to Express, Meghan wore a designer dress which retails for £8,000 ($9940.36 U.S. dollars), but she decided to pair it with quite the unusual accessory. Instead of opting for pieces that were equally impressive in both price and name, the Duchess instead decided to wear a pair of £5 earrings ($6.21 U.S. dollars) that she had borrowed from a friend.
READ: Meghan Markle Feels 'Boring' Royal Life Is 'Just Not Enough For Her'
Aside from the unexpected price and method she used to obtain the pieces, another interesting piece of their history is the fact that they were reportedly purchased from a market stall in West London. A royal source revealed that Meghan "always loved the earrings and asked to borrow them." However, they added that "no one would have known they were from a vintage market stall."
This would certainly not be the first time that fans of the British royal family have been fascinated by the jewelry choices made by the Duchess. Earlier this month, she took a solo trip to New York in order to watch her friend Serena Williams compete in the U.S. Open. There, she sported two unique gold dog tag pendants with special engravings on them. According to the company who made them, the phones have been "ringing constantly" following her appearance with the pieces.
Additionally, it has been said that both the Duchess of Sussex and the Duchess of Cambridge refrain from wearing certain pieces before 6 p.m. as to not appear too "flashy."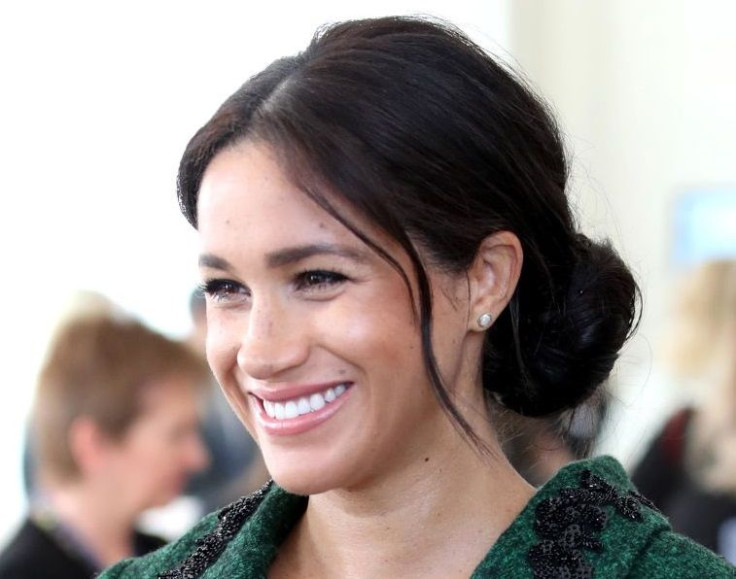 © Copyright IBTimes 2023. All rights reserved.