Meghan Markle Sparks Pregnancy Rumors Again After Doing This Familiar Gesture
KEY POINTS
Meghan Markle and Prince Harry spark pregnancy rumors
Meghan Markle and Prince Harry announced they are quitting as senior royals
Queen Elizabeth furious and disappointed after learning about Prince Harry and Meghan's decision
Meghan Markle sparks pregnancy rumors again after making a particular gesture.
Just recently, the Duke and Duchess of Sussex made the shocking revelation that they are quitting their roles as senior members of the royal family. According to New Idea, the couple might have personal reasons as to why they are pulling back on their royal duties.
On Tuesday, Prince Harry and Markle stepped out and visited Canada House. They wanted to personally thank Canada's High Commissioner Janice Charette for the warm welcome they received during their stay in the country.
On the said outing, the duchess sparked pregnancy rumors when she was photographed covering her tummy with her coat. The move is used by many pregnant women to conceal their pregnancy.
The panelist of "Sunrise" also noticed the pregnancy glow in Markle. Host David Koch said that the duchess has a this "glow" and co-host Samantha Armytage agreed.
"What do you think I am saying?" Koch continued to tease about the duchess.
"Do you think she is hiding her belly? The way she is holding her coat is reminiscent of when she was trying to hide her previous pregnancy."
Another journalist agreed and recalled that the gesture was familiar because Markle did the same thing before. The duchess covered her belly with a purple folder in Sydney before she and Prince Harry announced that they were expecting their first baby together.
Meanwhile, Queen Elizabeth II was reportedly furious and disappointed with the Sussexes' decision to quit especially since they made the announcement without consulting anyone in the firm. The Queen, Prince Charles, Prince William and the rest of the royal family members only learned about their move when it was announced via television news channels.
Royal aides were also shocked and weren't happy with Prince Harry and Markle's decision especially the manner of how they did it. Many felt that the couple was being ungrateful.
"It's deeply unfair to the Queen who doesn't deserve to be treated this way. It is a shoddy way to treat her. The family understands that they want to do something different and is perfectly willing to help them. People are just devastated," one source told royal correspondent Rebecca English.
In their announcement, Prince Harry and Markle said that they will continue to collaborate with the royal family. They added that they will work to be financially independent.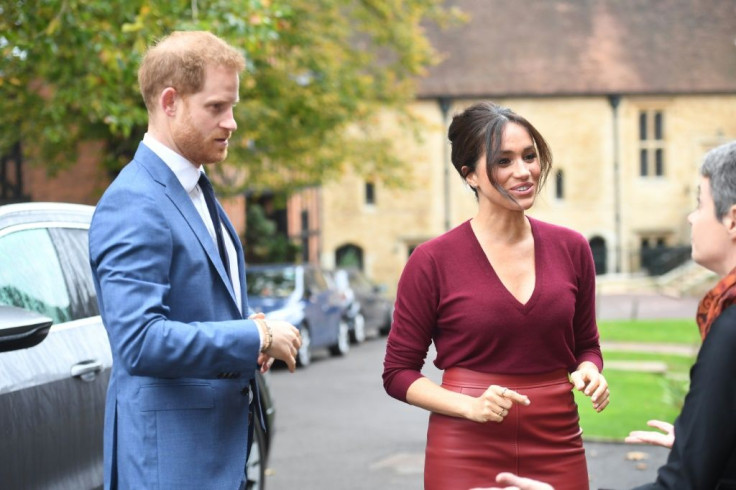 © Copyright IBTimes 2023. All rights reserved.