Prince Harry Looks 'Unhappy' During Engagement With Meghan Markle Prior Shocking Announcement
KEY POINTS
Prince Harry looked unhappy before announcing that he and Meghan Markle are quitting as senior royals
Prince Harry and Meghan Markle feeling sidelined
Prince Harry and Meghan Markle to be "financially independent"
Prince Harry looked unhappy during his and Meghan Markle's engagement prior to making their announcement that they are quitting as senior royals.
The Duke and Duchess of Sussex have just returned from their long holiday break. They immediately made a big announcement by revealing their first engagement.
On Tuesday, Prince Harry and Markle visited Canada's High Commissioner Janice Charette to thank her for the warm welcome they received during their stay in the country. The couple even posed for a photo but netizens noticed that Prince Harry looked "very unhappy" in the snap.
"Harry looks very unhappy, he looks like he's been told to be there. Not sure why Meghan has to hang off him like that. Proving a point of togetherness? Gut feeling all is not well. He's just not that into her," one social media user commented on the photo shared on Twitter.
However, not everyone was convinced that the duke looked unhappy. For Angela Stefanie Wenk, Prince William's brother looked more uncomfortable and awkward, perhaps because he was surrounded by many women.
Prince Harry looking sad happened a day before the Duke and Duchess of Sussex announced that they are quitting as senior royals. Prince Harry and Markle have faced non-stop scrutiny from the media for their obsession with Archie's privacy and for using the taxpayers' money to renovate their home, Frogmore Cottage.
Prior to the Sussexes' shocking announcement regarding their roles in the monarchy, there were already rumors that they would be moving back to Canada for a significant part of 2020 because they felt that they were being "sidelined" by the royal family.
The insider said that the couple were in talks with their family about their plans for the future and their conversations were still at the early stage. The same source also mentioned the possibility of Prince Harry and Markle leaving their royal lives.
"That could include being based in Canada or the possibility of walking away from their HRH titles, although hopefully it will not come to that," the source said.
In their announcement, the royal couple said that they will continue to collaborate with Queen Elizabeth II, Prince Charles, Prince William and all the relevant parties in the monarchy. Prince Harry and Markle also said that they will work to become "financially independent."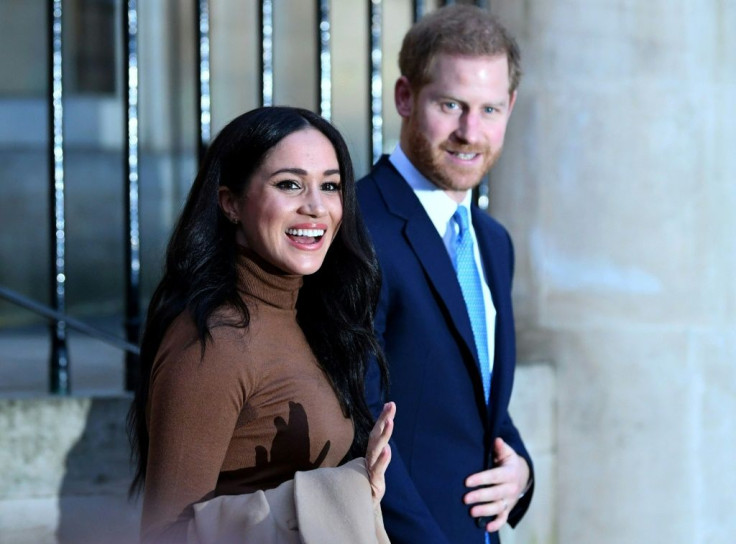 © Copyright IBTimes 2023. All rights reserved.