Meghan Markle Suffers From 'Double-Whammy' During Her Pregnancy; What Is It?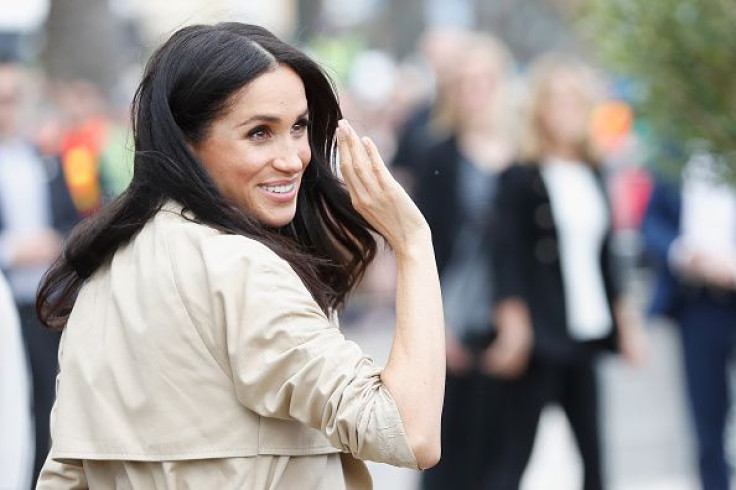 Meghan Markle recently revealed that she is suffering from "double-whammy" during her pregnancy.
The Duchess of Sussex spoke to one of the royal fans during her recent visit to Bondi Beach on Friday. She said that she has been up since 4:30 a.m., which was quite early for her and Prince Harry's 8:30 a.m. engagement.
Charlotte Connell, 35, was at Bondi Beach with her son, Finn, and the "Suits" alum told her that she's been struggling with her pregnancy and jet lag at the same time.
"Meghan told me that pregnancy was like having jet lag. She said she was up at 4:30 a.m. doing yoga in her room as she couldn't sleep. It's a bit of a double whammy for her, she said, she has both the baby and jet lag to contend with," Connell said (via Daily Star).
Meanwhile, Prince Harry and Markle met hundreds of fans that waited for their arrival on Friday. Jake Nolan, a lifeguard who previously met Prince Harry on the beach, said, "He said that he'd met us before – he came by the tower. We had a bit of a laugh because last time he was here he was out for a run and he said, 'last time I was a bit sweaty when I met you.' We got them a little lifeguard uniform – mini shorts, mini shirt."
Anthony Carroll added, "It was amazing, they're such beautiful, down-to-earth people. I'm really humbled and proud."
Prince Harry and Markle will be touring Australia, New Zealand, Fiji, and the Kingdom of Tonga until Oct. 31. They will also be attending the Invictus Games in Sydney on Oct. 25.
On Friday, the royal couple stepped out to open the Anzac Memorial during their royal tour. They were accompanied by the Governor of New South Wales, David Hurley. For the tribute, Markle opted to wear a black Camila button wool-crepe dress by Emilia Wickstead. Prince Harry, on the other hand, wore his military uniform, according to People.
© Copyright IBTimes 2023. All rights reserved.