Meghan Markle Tostitos Commercial From 2009 Resurfaces [WATCH]
Meghan Markle previously starred in a commercial for Tostitos.
The clip, which aired on television in 2009, was recently shared online by E! News. The 32-second clip opens with Markle holding a bag of chips while inside a grocery store. She is contemplating about the ingredients found in the product and realizes that 13 ingredients are a bit too complicated.
Markle holds a bag of Tostitos and reads that it only has three ingredients. She ultimately decides to buy it instead of the other brand. After placing the bag of Tostitos in her shopping cart, the tagline "Tostitos: Surprisingly Simple" is shown on the screen.
This is not the first time that Markle's videos from years ago were released. Last year, a clip of the 36-year-old future royal fighting sexism on Nickelodeon was also shown. Her video playing dress up as the Queen also resurfaced last month. Clips of Markle on "Deal or No Deal" have also been released months ago.
Just days after she and Prince Harry announced their engagement, a video of Markle being interviewed by Inside Edition was released. At that time, Markle was only 11 years old, and she wrote a letter to the people behind a commercial for a dishwashing liquid.
During her interview, Markle expressed her disappointment over commercials that suggest moms are only useful at home. After Proctor & Gamble read her letter, they decided to change their commercial based on Markle's suggestion.
This bold move landed Markle a role in Nickelodeon's "Nick News" in 1993, which was hosted by Linda Ellerbee.
In related news, Markle also made headlines recently after she was criticized by Andrew Morton for leaving her ex-husband, Trevor Engelson, out of the blue. Morton also said that Markle gave her wedding ring back to Engelson via mail.
"Trevor went from cherishing Meghan to, as one of her friends observed, 'feeling like he was a piece of something stuck to the bottom of her shoe,'" Morton wrote.
"Meghan: A Hollywood Princess will be released on April 17.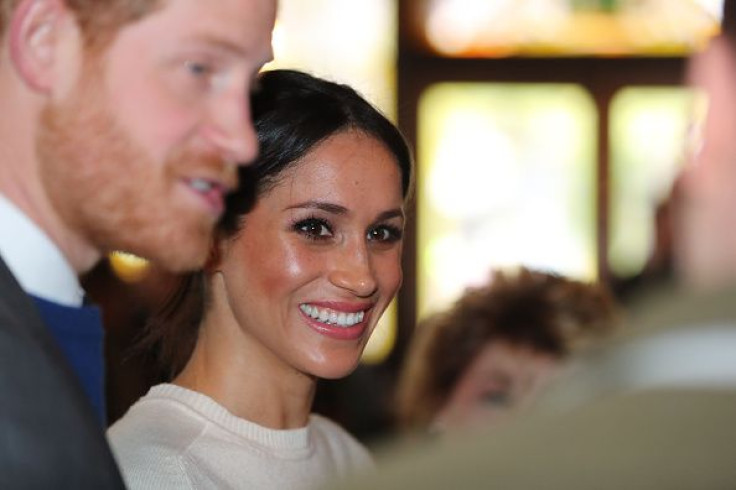 © Copyright IBTimes 2023. All rights reserved.