Meghan Markle Travel Hacks Include This To Avoid Getting Ill During Flights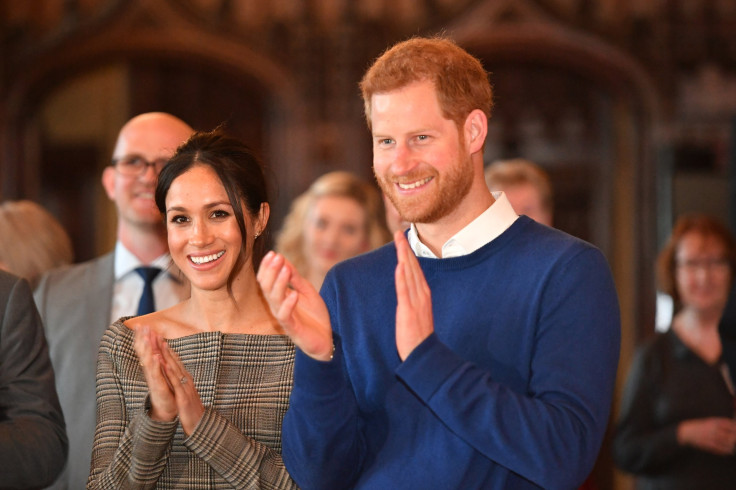 Meghan Markle shared her travel hack to avoid getting sick during long flights.
When the "Suits" star was still writing for her lifestyle blog "The Tig," she shared a travel hack to keep herself from getting ill. According to Prince Harry's bride-to-be, Leonardo DiCaprio also does this.
"[H]e puts a little Neosporin on a cotton swab and coats the inside of his nostrils," Markle wrote (via Express). "Not only does it create a barrier for germs, it also lubricates the skin in the nose."
According to Markle, this might sound bizarre, but it is an effective method from preventing the body from infections. "That's important because when the skin cracks, germs can come a running in, so the coating of the Neosporin doubly protects you," the "Horrible Bosses" actress explained.
In related news, Markle also confessed that she always brings a hand sanitizer spray in her travel essentials. In the same blog, Prince Harry's fiancée admitted that hand sprays and wipes are always present in her hand luggage.
"I'm no germophobe, but when I get on a plane I always use some quick hand wipes or a travel sanitizer spray to wipe it all down: that includes the little TV, the service tray, and all the buttons around your seat," Markle wrote.
In addition, Markle recommends that one takes a high strain probiotic and hydrates before traveling. "This dynamic duo of probiotics and agua will keep your gut health in check and honestly stave off jet lag if you're globetrotting on your travels," she explained.
If Markle has these travel hacks, Queen Elizabeth II's travel essentials always include a hot water bottle. According to Robert K. Massie, aside from this, the monarch takes a feather pillow and china tea set.
Meanwhile, Markle has already shut down The Tig. So, fans can no longer expect new travel hacks and tips from the actress. Earlier this year, the future royal also decided to delete her social media accounts on Facebook, Instagram and Twitter.
According to the palace, Markle "is grateful to everyone who has followed her social media accounts over the years." However, "she has not used these accounts for some time."
© Copyright IBTimes 2023. All rights reserved.