Is Meghan Markle What Prince Harry Expected Her To Be? Netizens Discuss
Is Meghan Markle the same person Prince Harry expected her to be?
The Duke and Duchess of Sussex have been married for over a year already. They just welcomed their firstborn son, Archie, in May.
Many noticed a lot of changes to Prince Harry, so one netizen took to Quora and asked if Markle was the person he expected her to be. The question received mixed reactions from other users. Some gave a positive response while others disagreed.
"I'm quite sure she is what he expected," Susan C. Weber wrote. "Harry is a grown man and doesn't need the misplaced coddling of total strangers."
She added that the Duke and Duchess of Sussex appear in love and stressed that they didn't have a whirlwind romance. They didn't have a fly-by-night wedding in Vegas after just meeting each other in less than a week.
Sallie Smythe, a royalist, said that she didn't see any indication that Prince Harry fell out of love with Markle. Meanwhile, Karl Lewanski, believed that Markle was even more. He also believed that they are crazy in love with each other.
However, Kacy Barker believed that Markle was what Prince Harry expected initially. However, things have changed and she felt that Markle is changing Prince Harry.
"I have watched him fade in the past few months. He went from a happy, cheerful, gregarious man to a nervous wreck," Barker wrote.
"He is constantly biting his lip and fiddling with his buttons and wedding ring. I have said he went from Tigger to Eeyore in a matter of months. She is trying to change him."
She believed that it would have been better for Prince Harry to stay single. For her, Prince Harry looked like a "caged animal."
Meanwhile, Graham Short said that several people he has spoken with were seeing Prince Charles and Princess Diana's marriage. He added that the signs are already there before adding that many believed Prince Harry would have married Chelsy Davy.
In another thread, another netizen felt that Prince Harry looked miserable lately with Markle. Another said that Prince William's brother looked "dreary" and "worn out." Meanwhile, some are concerned if he inherited Princess Diana's depression since the condition is hereditary.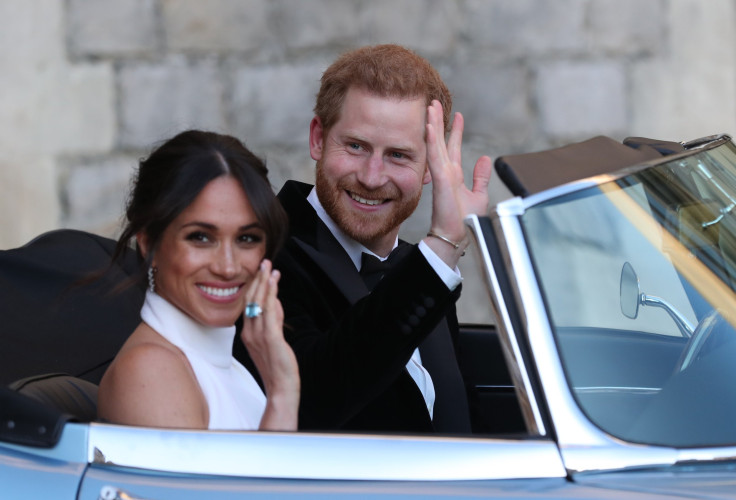 © Copyright IBTimes 2023. All rights reserved.