Why Does Prince Harry Look Miserable With Meghan Markle Lately? Netizens Discuss
Prince Harry is looking miserable lately according to some netizens.
The Duke of Sussex is happily married to Meghan Markle. He is a doting dad to their newborn Archie Harrison Windsor-Mountbatten. But despite this, some felt that he looks unhappy.
One netizen turned to online forum Quora and asked why Prince Harry always looks miserable lately. The question received mixed reactions from online users as some agreed while the others disagreed.
According to Angelina-Ellen Villegas, in her own opinion, Prince Harry looks miserable because of the problems he is facing after he married Markle. The Duke of Sussex feels that his wife is not fully accepted in the royal family, Markle has her own family feud and has been breaking the royal protocol. He is afraid that Markle might end up miserable, too.
Tami Daniel, who studied History at Washington College, also felt that something changed in Prince Harry. When the Duke and Duchess of Sussex visited Australia and the other Commonwealth countries, they appeared happy at the time. However, lately, he felt that Prince Harry lost the charm and the twinkle in his eyes.
For him, Prince Harry looks "dreary" and "worn out" at present.
"Did he inherit a depressive illness that Diana might have suffered from?" Daniel asked before adding that he hopes Prince Harry is seeking help.
Edward Atefi also believed that Prince Harry might be depressed. Depression is hereditary and Princess Diana also suffered the same condition. It wasn't easy for Prince Harry to lose his mom at a very young age, he hoped that Prince Harry would get better soon.
Cybela Wolff, a former two-time screenwriter also noticed the changes in Prince Harry. According to her, Prince Harry was always laughing and smiling when out with his brother Prince William and sister-in-law Kate Middleton. He used to look like someone who is "happy-go-lucky." However, in his recent photos, he looks "grumpy."
Just recently, royal expert Ingrid Seward said the same about Prince William's brother. According to Seward, Prince Harry looked grumpy and rude during Donald Trump's state banquet. It was as if he didn't want to be there.
Meanwhile, many disagreed because for them, Prince Harry is a picture of a happy and contented man.
"Prince Harry actually has a look of a man who is extremely happy with his wife, while being keenly aware of what is being done to his wife," Carol Robin commented.
According to her, Prince Harry is not miserable, but he is very upset about how the media treat his wife.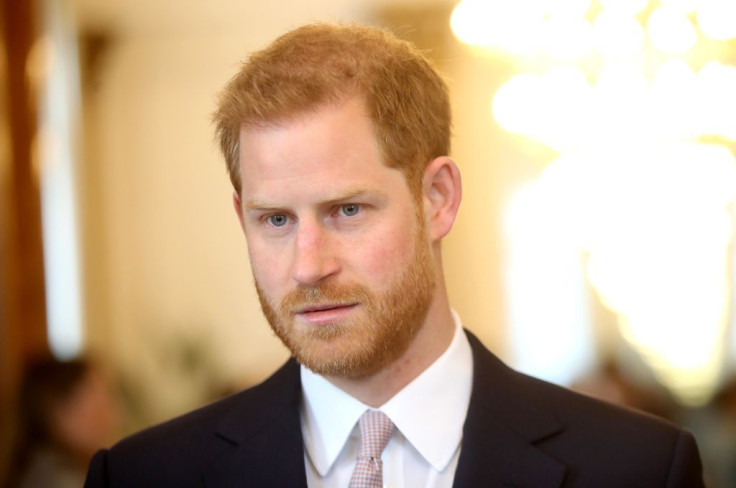 © Copyright IBTimes 2023. All rights reserved.