Meghan Markle Will Have More Relaxed Role Than Kate Middleton, Expert Says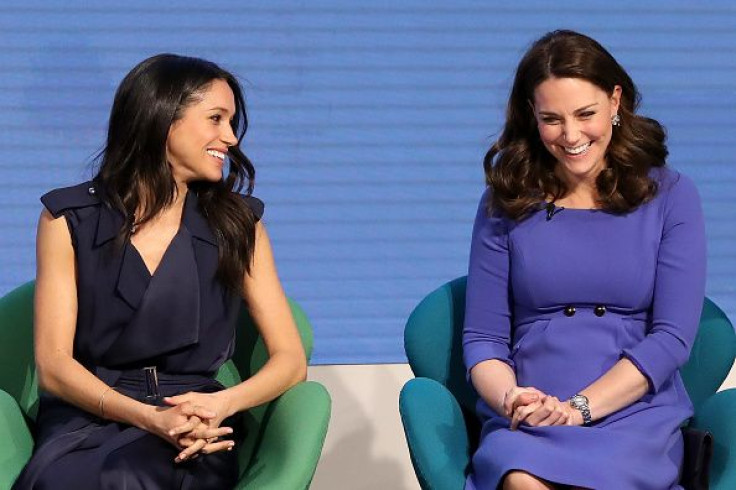 Meghan Markle will have a more relaxed role compared to Kate Middleton when she joins the royal family.
Today, the "Suits" star is tying the knot with Prince Harry and will become an official royal. However, her involvement in the Firm will not be as demanding as the Duchess of Cambridge's.
"It is already evident that Meghan will have a slightly more relaxed role within the Royal Family," Julie Montagu, royal correspondent for the BBC told Daily Star Online. "This can be seen in how her relationship with Prince Harry has taken a less traditional route than Kate and William's."
"Meghan's American background is likely to present her with unique challenges within the Monarchy, but she is still expected to perform similar duties to those of Kate Middleton," she continued.
Montagu also thinks that Prince Harry and Markle's marriage will be a bit different from Prince William and Middleton's. This is because both love traveling and they will likely engage in charities that they love.
"As Harry and Meghan share a love of travelling and getting involved with charity work, it is likely they will spend much of their spare time following these passions," Montagu continued. "William and Kate have several important formal responsibilities within the Monarchy. And although the same will certainly be true of Meghan and Harry, it will likely be in a more informal way."
In related news, Queen Elizabeth did not call Markle "trusty and well-beloved" in her official wedding content letter. Many reacted as the words were included in Middleton's. However, according to royal experts, there's a reason why the monarch didn't use the same words for the actress.
"Our understanding is that 'trusty and well-beloved' is customarily used for citizens of the UK and Commonwealth Realms, this is why she was not referred to by this term," the Buckingham Palace spokesperson explained to Femail.
Etiquette expert William Hanson has the same explanation. He appealed that it should not be viewed as a snub to Prince Harry's wife-to-be.
"It's not a snub towards Meghan Markle and people shouldn't read into this. It's simply the fact that she isn't British. If her citizenship application had been accepted already then I'm sure that phrase would have been included," Hanson told the publication.
"It's just an ancient form of protocol which to some it can look archaic but it is following precedent," the expert continued. "I don't think Meghan is going to be crying into her cornflakes about this- I'm sure she has much bigger things to think about at this time."
© Copyright IBTimes 2023. All rights reserved.