Meghan Markle Wore 'Pregnant-Style' Dress For This Reason, Says Stylist
Meghan Markle wore a blue pregnant-style dress designed by Jason Wu to an event a few weeks ago, and her style heightened speculations that she might be expecting.
But Anna Mewes, a fashion stylist, said that there could be another reason why the Duchess of Sussex decided to wear the attire to an event with Prince Harry.
"She doesn't have much waist definition naturally so the ruffles help with this by creating the illusion of curves as the style nips her at the waist whilst adding volume either side," she told Express.
The designer also praised Markle's choice of bold color and said that it was a departure from what she used to wear during public engagements.
"I loved seeing Meghan opt for a brighter shade in this Jason Wu dress. Since her wedding to Prince Harry she has gravitated towards a more neutral color palette – this shade of blue is just stunning on her and makes a nice change to her recent outfit choices," she said.
Emily Hodgkin, a journalist for Express, revealed that Markle's Jason Wu dress cost $11,837.
Following her sighting a few weeks ago, royal fans thought that Markle was pregnant with her first child. One Twitter user wrote, "It looks to me that Meghan Markle is pregnant."
Another fan wrote, "New photos of Meghan Markle in a blue dress have kicked into overdrive rumors that she and Prince Harry are expecting a baby."
The speculations about Markle's pregnancy heightened earlier this week after she was spotted at the Coach Core Awards in Loughborough University. Markle's hair appeared to be extremely straight at that time, and a journalist said that this has been Kate Middleton's hairstyle every time before she announced her pregnancy.
Kate Proctor of the Evening Standard previously tweeted, "Pattern is Duchess of Cambridge changes her hairstyle, people concentrate on her head, then announces the pregnancy."
A source told US Weekly that Markle is not pregnant at the moment. She and Prince Harry have very busy schedules, and they are bound to go on their first overseas tour next month.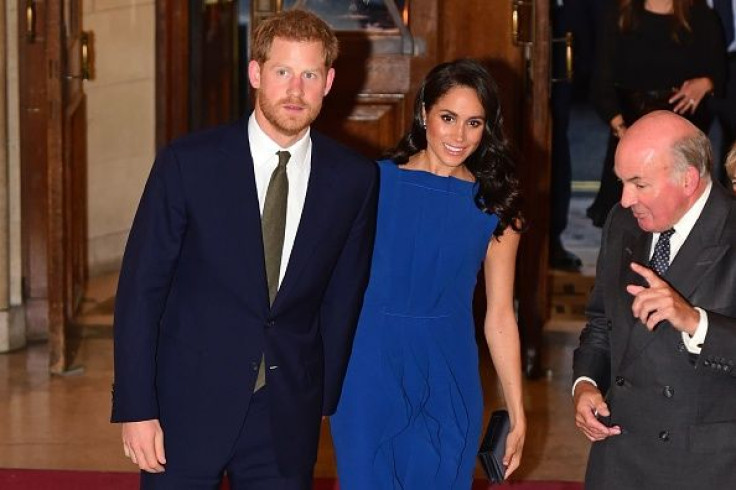 © Copyright IBTimes 2023. All rights reserved.