Meghan Markle Wore Suit For Evening Debut For This Reason, Expert Says
Meghan Markle's choice of clothing especially her preference to wear trousers than dresses have surprised royal fans, but she has reasons to do so.
Markle shocked fans when stepped out with Prince Harry in an Alexander McQueen tuxedo on her evening debut at the Endeavour Fund Awards in London last week. A number of critics were not happy with her suit and even criticized it. Markle's fans were hoping that she would make better choices for the said event, but the "Suits" star disappointed them.
Judi James, a body language expert, explains Markle's choice. "Apart from the confident approach which I think is being reflected in her clothes, she tends to stick to monochrome," James told Hello! Online.
"The tailoring in the masculine shaped jacket, teamed with tight trousers does two jobs," James explained. "It kind of bonds her to Harry. So in a way, like what a lot of celebrities would do, they are dressing slightly similarly with this masculine tone. It's kind of smart casual in a way as well."
James added that Markle is not dressing to seek attention. The royal bride-to-be is not doing the royal things yet that's why she doesn't dress in "loud and outlandish" outfits.
James thinks that nothing is wrong with Markle's suit. According to her, suits are "very business-like." From the look of it, Markle is very careful in selecting her outfit so the world will not get distracted of her new role.
"She is approaching these events in these slightly understated, tailored looks - we know she wants to be an ambassador for charity work and things like that – and human rights. I think that's possibly where she is going with that one, it's slightly Angelina Jolie at work. It's that business-like, understated, 'take me seriously' look," James explained.
In related news, Alexander McQueen has been attributed to Kate Middleton because it is one of her favorite brands. In fact, the Duchess of Cambridge has been spotted wearing dresses from the said designer on several occasions already. So, many believe that Markle is paying a tribute to Middleton when she wore the brand's trousers.
Meanwhile, on the same day, Middleton also wore an Alexander McQueen floor-length dreamy Grecian-style blush gown in Norway. Unlike Markle, the pregnant royal received praises from the public for her gown.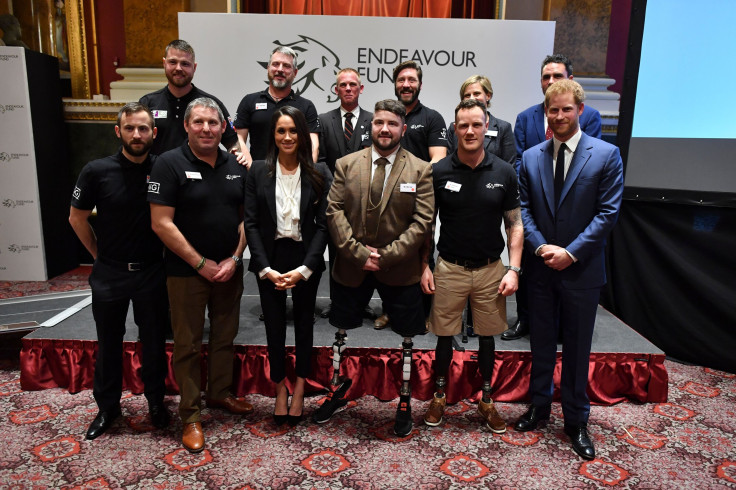 © Copyright IBTimes 2022. All rights reserved.
FOLLOW MORE IBT NEWS ON THE BELOW CHANNELS