Meghan Markle's Baby Shower Proves She's 'Publicity-Hungry,' Independent, Source Says
Meghan Markle's baby shower in New York just hinted a lot of things about the royal's personality.
Carol Driver, a journalist for The Sun, said that Markle made sure that she will have an impact with the kind of baby shower she had weeks before giving birth. Initially, the gathering with her closest friends was supposed to be kept as low-key as possible, but every single move was documented by the media.
"There was no attempt to not be seen, no arriving through a back door. Meghan and her pals brazenly used the front entrance, giving the impression they were enjoying being able to do what they like," she wrote.
The journalist also compared Markle's recent outing with Prince William and Kate Middleton's ski trip in 2016. She said that the Duke and Duchess of Cambridge also allowed their chosen press team to take photos of them while they were in public. However, the couple decided to keep most of their trip as private as possible. Markle did the exact opposite.
According to body language expert Judi James, Markle's baby shower showed that she has a strong sense of unity with her friends. This move apparently suggested that she is feeling vulnerable at the moment, which may have something to do with her ongoing family feud.
"There is some incongruence in her behavior here, that hints some aspects of this newly-concealed Meghan and her squad could be something of a deliberate message. Although she appears to be keen to rush into the venue and to avoid being papped, she also seems to delay before actually disappearing, meaning there will be plenty of opportunities for her to be snapped looking like this," she told Daily Mail.
According to James, Markle showing herself off in public could mean that she is rather isolated in the United Kingdom in terms of support compared to her homegrown friends in the United States.
Serena Williams, Jessica Mulroney, Abigail Spencer, and Amal Clooney were just some of the people that attended Markle's baby shower.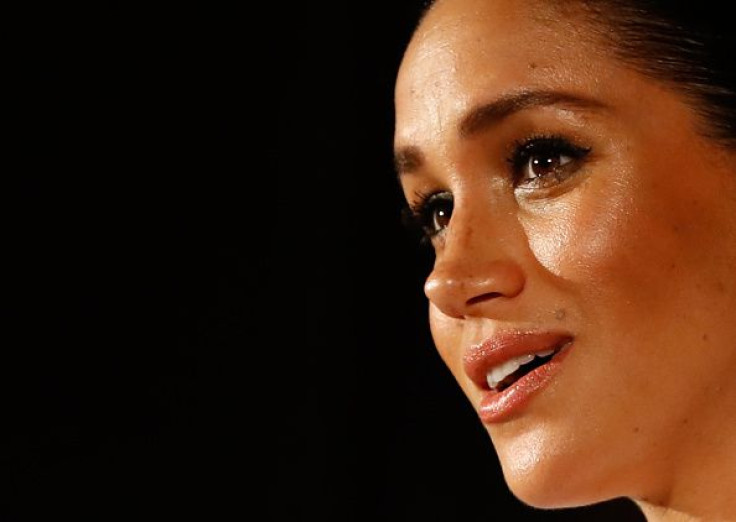 © Copyright IBTimes 2023. All rights reserved.