Meghan Markle's Breakfast Habits Blamed For Drought, Murder By Tabloid
Meghan Markle's breakfast habits are being blamed for fueling human rights abuses, murders and droughts by a British newspaper.
Daily Mail published a story about the Duchess of Sussex's favorite avocado snack, which she served to one of her friends who visited her in London. Daniel Martin uploaded a photo of Markle's creation, which includes slices of bread with avocado on top, some chocolates and tea.
"The campaigning duchess may be passionate when it comes to racial equality and female empowerment, but for someone who wants to save the planet, she's committed to something of a faux pas with avocados," the tabloid wrote.
Royal experts and journalists posted the article on Twitter and made fun of its contents. Some of them also noted the fact that the publication blamed Markle for things that are beyond her control.
Claire Phipps, a digital editor for The Guardian, said that it seems there is nothing that Daily Mail cannot blame on Prince Harry's wife. Omid Scobie, a royal reporter, also encouraged his followers to not click on Daily Mail's "annoying troll bait."
Meanwhile, some royal fans also came to Markle's defense. Twitter user sunnytiaraa said that the amount of negative publicity that Markle gets is just too much.
Another fan slammed the media for the shamelessly using royals in their news. As of late, Markle has not commented on the issue. But the former actress made headlines due to her and Prince Harry's body language.
Judi James, an expert on body language, told Cosmopolitan that the way the royal couple interacted in Birkenhead gave away some insights about their alleged feud with Kate Middleton and Prince William.
"Some gently protective back-touches and hand-holding from Harry did hint at an on-going but unfussy desire to protect. But overall, if anything, it was Meghan in her signature confident, dominant role here of using some steering or protective reassurance tie-sign gestures of ownership on both her and her husband and her bump," James explained.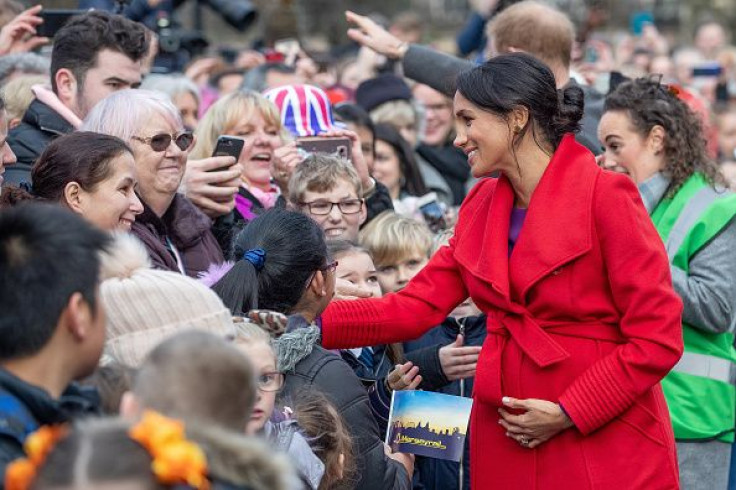 © Copyright IBTimes 2023. All rights reserved.