Meghan Markle's Half-Sister Samantha Takes Blame For Their Dad's Staged Photos
Meghan Markle's sister, Samantha Markle, blames herself for their dad's staged photos.
Over the weekend, the "Suits" actress' father made headlines after it was learned that his photos in some outlets and tabloids in the run-up of the royal wedding were staged and that he had been paid for them. Things have gotten worse as Markle's dad, Thomas Markle Sr., will reportedly no longer attend Prince Harry and Markle's nuptials.
In the midst of the controversy, Markle's half-sister, Samantha, took to Twitter to say she blamed herself for their dad's decision to agree to staging his photos. According to her, he did not do this for the money because their intention was to have a positive picture of him.
"The bad press over my father doing staged photos is my fault. The media was unfairly making him look bad so I suggested he do positive photos for his benefit and the benefit of the royal family. We had no idea he would be taken advantage of. It was not for money @KensingtonRoyal," Samantha wrote.
Following their dad's stunt photos, Markle's half-brother, Thomas Markle Jr. a.k.a Tom, claimed that their dad was "deeply embarrassed" and was planning to apologize to Markle and Prince Harry. He also defended their dad regarding why he took such measures.
"People are quick to judge but they have no idea how much scrutiny we live under," he told Mirror. "Ever since Meg's relationship with Harry was made public two years ago we have lived our once normal."
However, Samantha responded to Tom's post and claimed that his statements were not true, insisting that their dad and Tom were not on speaking terms.
"My father does not speak to my brother!" Samantha wrote on Twitter. "my brother is a lying scumbag to suggest that my father should apologize about anything. my brother said publicly apologize for stealing from my father to the extent of being disowned! @DailyMail should be sued!"
Markle has opted to not invite her brother and sister to the royal wedding, which made them furious. Samantha attacked Prince Harry for allowing his fiancée to snub their family.
Meanwhile, Tom called her "phoney" and even said that the future royal will never be the next Princess Diana as she's not as "genuine." However, a few days back, Tom begged for a royal wedding invite.
"But it's not too late to send me an invite along with your entire family," he wrote. "We should all be there to show our love and support on your wedding day, because that's what families do. Not to mention, how long it's been since we all seen and have gotten together, that would be very nice."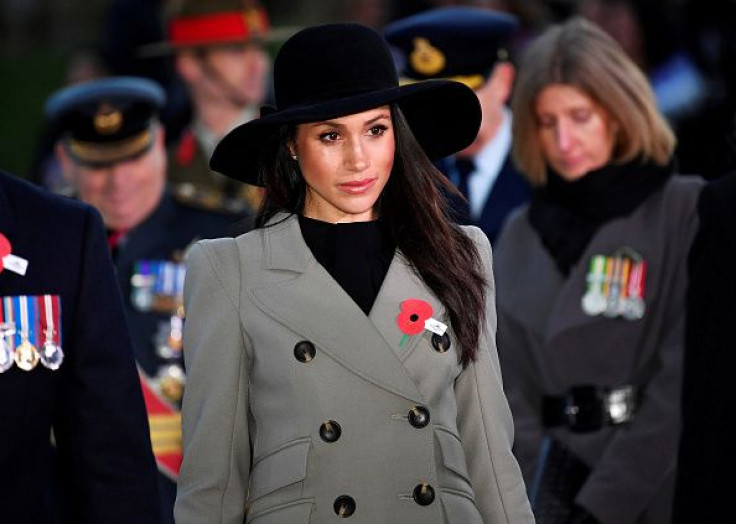 © Copyright IBTimes 2023. All rights reserved.