Meghan Markle's Sister Slams Harry For Ignoring Their Family; Netizens Fire Back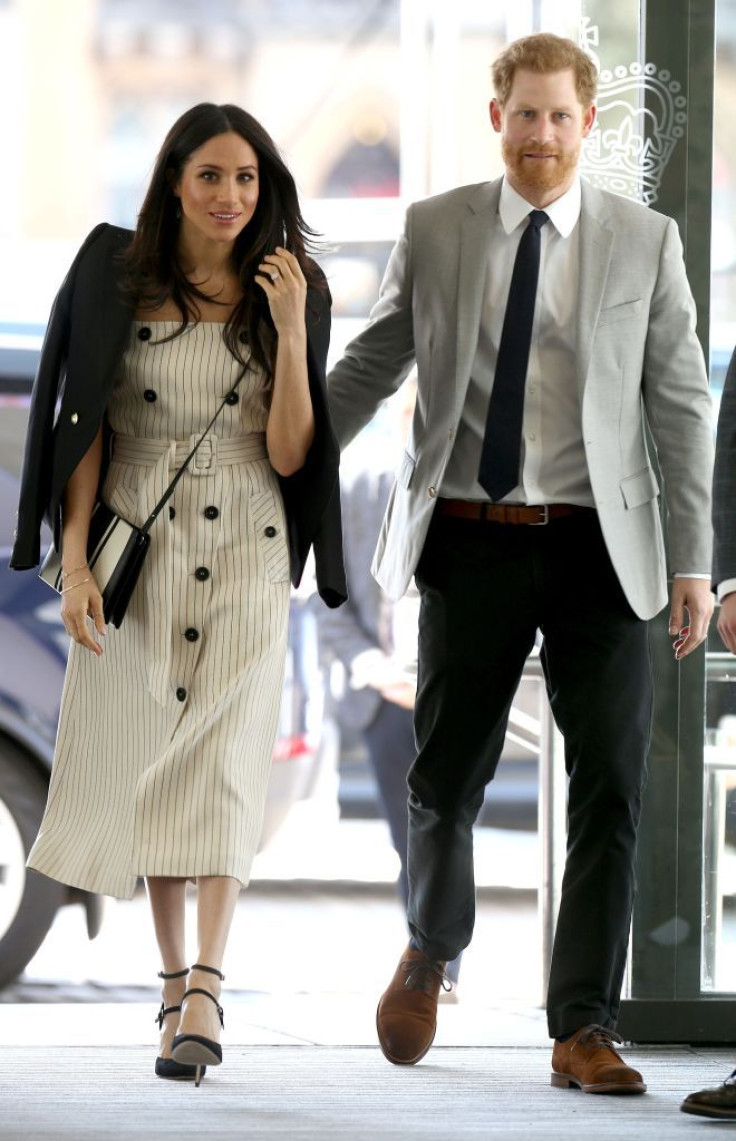 Meghan Markle's half-sister continues to strike as she waits for her invite to the royal wedding.
Samantha Grant, who changed her name to Samantha Markle on Twitter recently, has been fuming after not getting an invitation to Prince Harry and the "Suits" actress' nuptials on May 19. On Wednesday, she once again took to Twitter, this time to attack Prince Harry for allowing his bride-to-be to avoid inviting her own family.
"It's time to 'man up' @HRHHenryWindsor," Grant wrote. "Shout outs about humanitarianism, don't work when you are allowing Meg to ignore the Markles. It is s contradiction. Someone must point out that the 'Emperor is not wearing any clothes'."
However, some netizens did not agree with Grant's statements, saying they believe that the decision to not send invites to the Markles is the actress' own choice.
"Sorry, Harry is 'allowing' Meg to ignore the Markles? What decade do you live in? I'm sure Meghan is her own woman and will contact you if she wants to," June Wilson-Billing commented on Grant's post.
"What makes you think it's Harry 'allowing' Meghan to forget the Markles?" Liza-January commented. "She has a mind of her own. Your making it seem she can't think for herself. Meghan also has a say in everything,she isn't submissive. They make choices together."
Meanwhile, others blamed Grant for not getting the invite she was expecting.
"If you were my sister I wouldn't invite you either," @mommy_and_emma wrote.
"Honestly? If you were my family, after all you've said, I wouldn't invite you to my wedding either. You can't actually expect an invitation after all that," Annetta England posted.
Other Twitter users attacked Grant for her attitude. They called her "desperate," "jealous" and "bitter." Even their cousin, Trish Gallup, blamed Grant for the family not receiving an invite to Prince Harry and Markle's wedding.
"Meghan's sister blew it for us by writing a tell-all book – and I believe they don't want to risk embarrassment, which is understandable. I'm saddened, though. I would have loved to give my wishes to Meghan," Gallup said.
It can be recalled that Grant made a lot of disparaging comments about Markle over the past several months. In fact, she even threatened to release a tell-all book titled "The Diary of Princess Pushy's Sister."
She later denied that the book she was working on was a tell-all book. She also claimed that she was just misquoted by the tabloids. "The tabloids really milk that for all it's worth, so it created a divide between Meghan and I," Grant said.
© Copyright IBTimes 2023. All rights reserved.