Meghan Markle's Never-Before-Seen Fashion Photos For Regard Magazine Resurface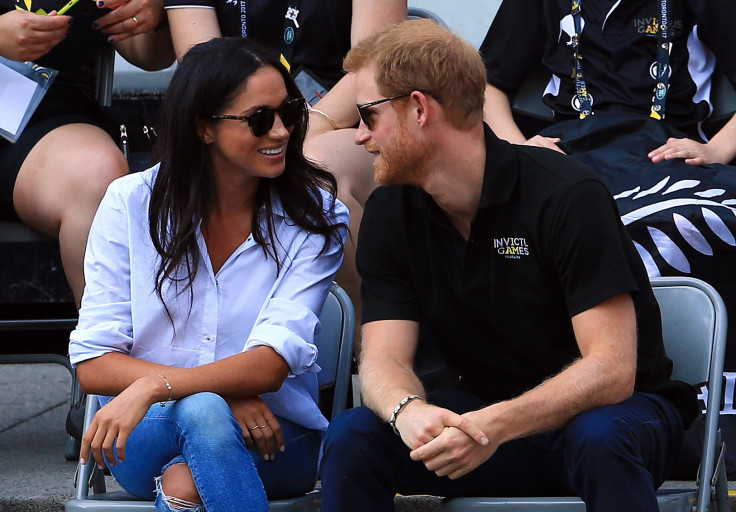 Meghan Markle's photos for Regard Magazine have resurfaced.
In December 2012, Prince Harry's fiancée took part in Regard magazine's photoshoot during her break from filming the second season of USA Network's "Suits." E! News shared a photo and video of Markle in a variety of chic and stylish Bianca Nero dresses.
One photo featured Markle in a long sleeve, back and white checkered mini dress. The "Horrible Bosses" paired it with black stiletto and gold band necklace with four triangle pendants. Markle looked chic in another shot in her royal blue dress.
"I am here for my Regard magazine photo shoot. I hope you're enjoying it as much as I am enjoying doing it," Markle said in a behind-the-scenes video while smiling and blowing a kiss to the camera with both hands. Regard magazine shared the clip online in January 2013.
Earlier this year, Markle's photoshoot for Good Housekeeping magazine also made headlines. In several photos, Prince Harry's fiancée flaunted her long legs in a striped mini-dress.
One shot featured Markle sitting and raising one of her legs as she stares and smiles at the camera. Other photos featured the "Dater's Handbook" star in a knitted jumper, pleated skirt, denim shorts, white hat and bag. Her short shorts highlighted her long legs.
"It's so much fun. We have different looks all with very accessible, fun summery designs," Markle told the mag about the photoshoot.
In related news, according to a palm expert, Markle's independence and strength of character are among the things that Prince Harry loves about her. The Duke reportedly needs a strong support from his partner and the actress' being self-reliant is a plus point for her.
"The partner would be chosen because of her looks, her strength of character and her ability to stand up for herself," said Johnny Fincham, a palm reading expert, about Prince Harry's way of choosing a lifetime partner.
Meanwhile, Fincham also revealed that Markle could be a bossy and dominant partner to Prince Harry. In fact, the "Remember Me" star will reportedly use her charm and wit to get the things she wants.
"She will be terrified of failure, very bossy and dominating by using charm, wit and drama to get what she wants," Fincham said. "She will dominate her partner to a very great extent. It will be her way or the highway as far as the prince is concerned."
© Copyright IBTimes 2023. All rights reserved.