Meghan Markle's Pregnancy Similar To Queen Elizabeth II's Last In This Way
Meghan Markle's first pregnancy is similar to Queen Elizabeth II's last.
According to Kate Whitfield, a journalist for Express, the Duchess of Sussex's pregnancy is considered a "geriatric pregnancy" because she's already 37. The term is used for women who are expecting and are 35 years old and above.
The monarch had a "geriatric pregnancy" when she was expecting Prince Edward. The monarch gave birth to her youngest son when she was 37, the same age when Markle would deliver her firstborn.
This case is not new for English and Welsh mothers. According to a report from the Office for National Statistics, 54 percent of British moms in England and Wales are 30 and above. About one in five moms gives birth when she's 35 or older.
According to several sources, Markle and Prince Harry have always wanted to start their family immediately. So, it's not a big surprise to learn that they're expecting just months after their royal wedding.
Paul Burrell, Princess Diana's former royal butler, claimed that the Duke of Sussex wanted to have kids right after marrying Markle. "I believe that Prince Harry and Meghan Markle will start a family as soon as possible!" Burrell said. "Harry also wants a large family and wants children as quickly as possible."
On the other hand, Erin Specht, who dated Markle's brother for over a decade revealed that the duchess is also keen to be a mom. In fact, the former "Suits" actress was reportedly "desperate to have a family of her own."
"She wants kids. She will be an amazing mother. Meghan will get pregnant in her first year of marriage if she can. For certain she will be trying for a baby on their honeymoon – she is going to be a brilliant mum," Specht said about Markle.
Markle's own father, Thomas, also revealed that she "has wanted children for a long time." Markle's controversial dad even teased that the "there's going to be a child in them" and that "it will happen soon."
However, Thomas' revelations didn't sit well with Angela Levin, a royal commentator. According to her, Markle will be "horrified" that her father "has told the world that she is desperate for a baby and that they are trying to make a baby.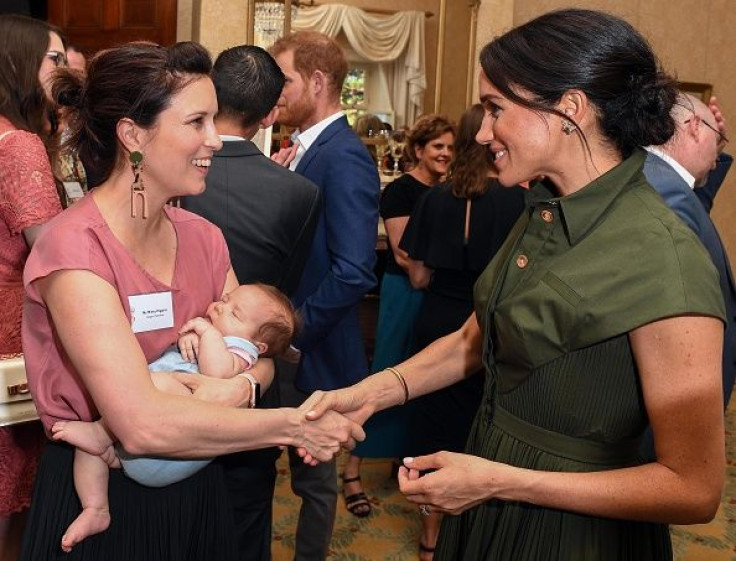 © Copyright IBTimes 2023. All rights reserved.