Netizens Speculate On Kate Middleton Fourth Baby Amid Meghan Markle Pregnancy
Kate Middleton and Prince William are unlikely to have a fourth baby.
On Monday, Kensington Palace announced that Prince Harry and Meghan Markle are expecting their first child together. This prompted some royal fans to wonder if Middleton is pregnant again or if she is planning on having another child in the future.
"I've just seen the hashtag #RoyalBaby and I thought '#OMG is #KateMiddleton pregnant AGAIN???' But, hey, I forgot about #MeghanMarkle So, will the baby be The #Halfblood Prince?" La Sgarzigliona wrote on Twitter.
"Kate Middleton might be pregnant again," another netizen wrote.
"I'm always thinking that Kate Middleton woman is pregnant every other month," another user posted.
According to an insider, it's unlikely that Prince William and Middleton will have a fourth child. The duchess' first three pregnancies were not easy, so she might not want to endure the same struggles now that she has three kids already.
"I can't imagine Kate will want any more given the ordeal that she goes through every pregnancy. I should think that three children is enough," an insider told People in 2017. "Carole will be absolutely over the moon. The locals are all very happy for her and the family. Kate is a really lovely girl so we are all very happy for her."
Although Middleton had a hard time during her pregnancy due to severe morning sickness that led her to miss some royal engagements, she recovers from her delivery quickly. In fact, Middleton only spent 12 hours within the facility for her three deliveries. She's out of the hospital in less than 24 hours.
The royal mom of three reportedly leaves the hospital immediately because she knows that her presence would cause a frenzy outside the hospital which can be disruptive to other patients. When she delivered Prince Louis back in April, Middleton stepped out for the newborn's public debut just seven hours after her delivery.
Middleton looked pristine when she showed the world Prince Louis. However, not everyone was impressed with the duchess' look. Some slammed her for giving other moms "unrealistic message" that they could look that good right after delivery.
"You know what I find troubling is all those young women saying 'Oh, it's inspiring," Meshel Laurie said on Australian TV programme "The Project." "That's not inspiring!"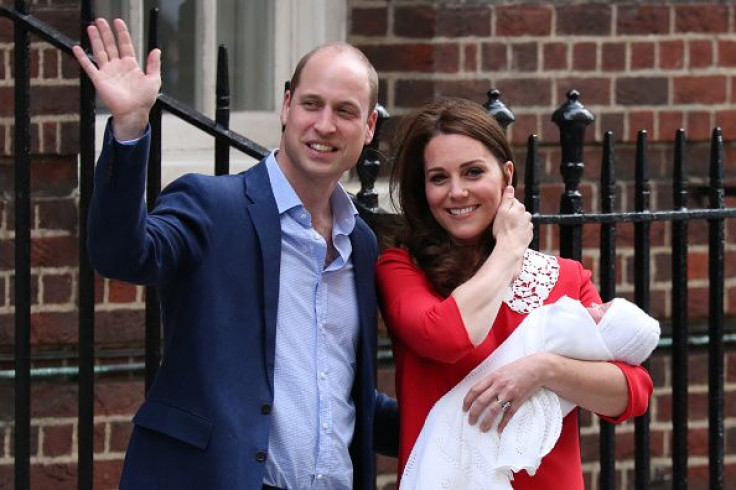 © Copyright IBTimes 2023. All rights reserved.